Council election
We are seeking nominations for election to the CITMA Council for the period 2021-2023.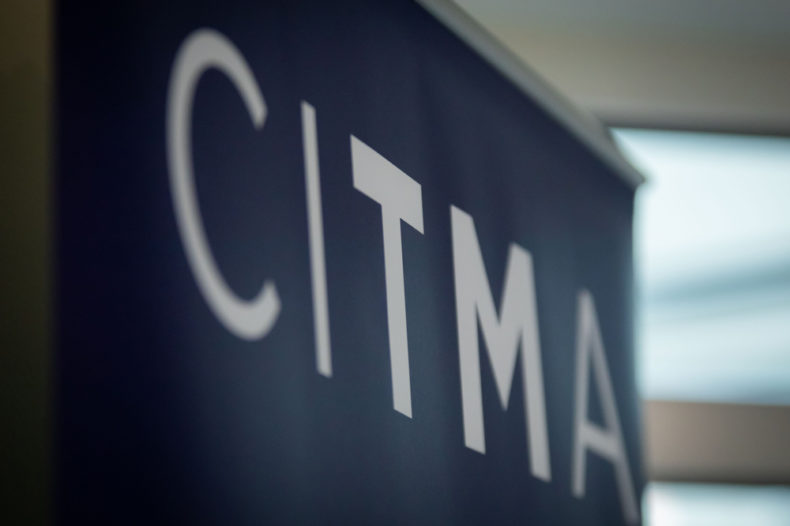 Ordinary members, Fellows and Corporate Honorary members of CITMA are eligible to be nominated for the vacant Council positions.
Council is our governing body and meets six times a year to review and set the strategic direction of CITMA.
Our President, the First Vice-President and the Second Vice-President/Treasurer are elected from within members of the Council and the Council itself is responsible for keeping true accounts.
Council formally elects new members of CITMA and makes the final decision on policy and strategic matters.
The period for nominations will close on Tuesday 23rd February 2021.
Click here to download the nomination form.
If the number of valid nominations received exceeds the number of places available, then a vote will be required. Voting is due to open on Monday 1st March 2021.
The results of the election will be formally confirmed at the CITMA Annual General Meeting which will be held on Wednesday 24th March 2021.
Please take a moment to read the regulations regarding our Council elections.
Retiring Council
The following Council members shall retire at the Annual General Meeting on Wednesday 24th March 2021 but are available for re-election for a further term in accordance with Bye-Law 64 and 65:
Triona Desmond
Leanne Hall
Jade MacIntyre
Catherine Wolfe
Kathy Wright
At the last election, in accordance with Bye-Law 65, Tania Clark was entitled to serve on the Council for a further two years as Immediate Past President without election therefore Tania does not need to be nominated.
Continuing Council
The following Council members were elected in 2020 for a two year period and are due to continue in office for a further period and do not require any nomination:
Ese Akpogheneta
Oscar Benito
Richard Goddard
Mark Foreman
Daniel Hardman-Smart
Sanjay Kapur
Chris McLeod
Kate O'Rourke
Maggie Ramage
Kelly Saliger
Rachel Wilkinson-Duffy
Catherine Wiseman
It has been agreed that for operational reasons Council will not exceed 20 elected places.
If you have any questions, please do not hesitate to get in touch.