What does a Chartered Trade Mark Attorney do?
From helping launch new chocolate bars and renewing the UK's first ever trade mark, to breaking an international criminal counterfeiting ring, the role of a Chartered Trade Mark Attorney is never dull.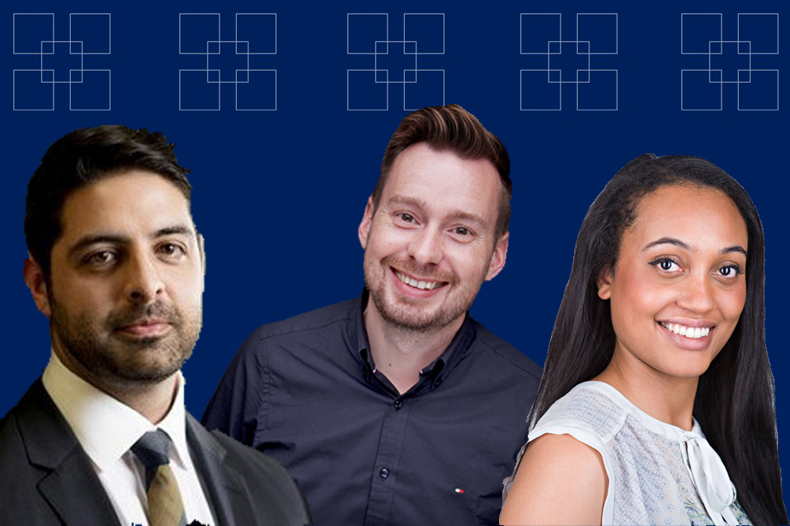 The daily diversity of the profession attracts an equally interesting variety of people to a career where they work with clients from global household names to innovative start-ups, seeing their work translate to products and brand strategies in the real world.
As part of Careers in Ideas Week 2020, we brought together three Chartered Trade Mark Attorneys who together embody the enormous breadth of opportunity and experiences a career in the industry can offer.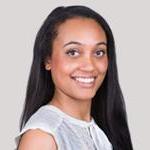 Hannah Burrows (pictured left) is a newly qualified trade mark attorney at Reddie & Grose LLP. She decided to pursue a career in intellectual property following a law degree at the University of Manchester.
"At university the only routes really talked about were barrister or solicitor and the competition for training contracts is intense," she explains.
"I was not successful, so I moved back home and worked in retail, before joining medical device manufacturer Smith & Nephew in the regulatory department.
"However, I wanted a law-specific role so I thought back to what I enjoyed at university. I'd done an IP module as part of my degree, so I looked for career opportunities in that area."
Hannah secured a paralegal position at an IP specialist firm in London and worked in two paralegal roles before joining Reddie & Grose as a trainee trade mark attorney.
She embarked on the trade mark law and practice course at Queen Mary University, London, before completing the second course via Nottingham Trent University.
She recommends gaining some experience of the trade mark environment before starting to train, saying: "It's a big investment of time and resources so it is good to know that it is the profession for you before you start."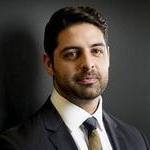 For Azhar Sadique (pictured right), it was a chance encounter with a patent attorney that sparked his interest in the sector.
"I never really knew I wanted to go down the legal track – I was always focused on science and engineering," he said. "I decided to study law after missing out on an engineering place at university.
"During my first year I bumped into someone who was a patent attorney and that made me identify the role of trade mark and patent attorneys."
Azhar's experience demonstrates how a passion for almost any subject can lead to a career in intellectual property, as he explains: "If you do have an interest in something with a particular branding specialism, you can get involved in it. An IP firm can handle anything from chemical companies to fashion houses and anything in between."
Azhar is now a partner at Keltie LLP, where he has worked since graduating in 2009.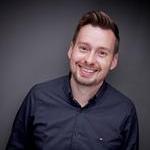 Mark Bearfoot's (pictured left) career journey followed a different route. On leaving school at 16 with, by his own admission "not very good GCSEs", he got a job as an office assistant at a firm of trade mark attorneys.
Over the following eight years he worked his way up to become a paralegal, at which point a secondment to Coca-Cola turned into a permanent job offer.
Finding that the in-house role required a lot of work usually undertaken by trade mark attorneys, Mark decided to explore the possibility of qualifying.
"Fortunately, despite my GCSEs, Queen Mary University London accepted my industry experience as an alternative and accepted me onto the course."
While qualifying, Mark left Coca-Cola and joined Harley Davidson, becoming a brand protection manager.
This brought him into the area of product infringement and counterfeiting and he is now a specialist in anti-counterfeiting, which led to his current role at fashion brand Tommy Hilfiger.
No two days or clients are the same
Although they have taken different routes into the industry, Hannah, Azhar and Mark all agree that variety is what makes their roles so fulfilling.
"The exciting thing about this job is that no day is ever the same," says Hannah, "some days are more administrative and other days it is more contentious."
You never know what esoteric industries you will be working in, as Azhar showed. "A brilliant example of this was yesterday, where I was drafting a trade mark specification for a brand that is launching a new product. It's a muscle-building supplement for racing pigeons – I've never had that one before!"
Mark's in-house role sees him coordinating a global team of brand protection lawyers. "A typical in-house attorney is taking commercial strategies and interpreting that into a legal strategy and help the business identify risk and mitigating that risk.
"You're working with product team on new products and marketing campaigns and identifying new IP and new trade marks and slogans and doing clearances to make sure you are not going to infringe anyone else's rights."
Real world impact – from beer and chocolate bars to anti-counterfeiting
One of the most satisfying aspects of being a trade mark attorney is seeing the impact of your work in the real world.
Hannah recalls: "One of the first set of trade mark searches I did was for a chocolate bar, so seeing it in the shops was a real feel-good moment."
A career claim to fame for Mark was being responsible for renewing the UK's first ever trade mark - the red triangle that belongs to the Bass Brewery which was first registered in 1875.
Azhar also enjoys seeing his work come to life: "When you're down the pub and you see a new beer where you have had a hand in that coming to life and you might have had to change things in terms of the name or the logo from a clearance point of view and you can sit there and say proudly "I helped do that."
"There is a very serious but equally rewarding side to trade mark work, when it comes to anti-counterfeiting, as Mark explains: "What I love about brand protection and anti-counterfeiting is that you really work with law enforcement agencies to take actions against criminals. Last week we were co-ordinating multiple raids with Europol against an organised crime group operating in Germany, Turkey and Spain."
A welcoming and close-knit community
Azhar, Hannah and Mark all highlighted the close-knit community of trade mark professionals and its many networking and career growth opportunities, from conferences and continuing professional development to getting involved in special interest committees and giving back to the profession.
Demonstrating this, the webinar concluded with an invitation by Mark for all attendees to connect with him via LinkedIn.
As our webinar contributors so effectively and entertainingly showed, trade mark attorneys come from a range of backgrounds and via different routes offering a wealth of experience and perspective for firms.
Whatever their background, they are united in their passion for a career that is infinitely varied and enormously relevant to business and society.
Find out more:
Working with individuals and businesses, from SMEs to big multi-nationals, Chartered Trade Mark Attorneys help identify, protect and exploit intellectual property.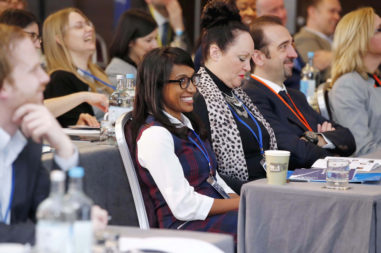 You need to take a certain set of qualifications to call yourself a trade mark attorney. Just like a barrister or solicitor, trade mark attorney is a title protected by law.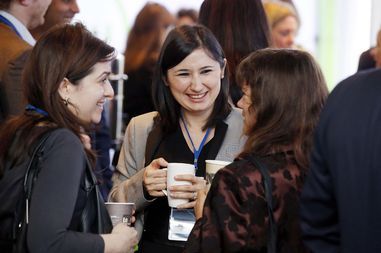 Our profession is made up of many roles, which support and work with Chartered Trade Mark Attorneys.