Ward Trade Marks

Company Profile
Ward Trade Marks offer you a meticulous service, backed by expert knowledge, delivered without any fuss or drama.
Big enough to deliver the clout you need, but small enough to care, it is up to us to give you peace of mind when it comes to protecting and defending your trade mark intellectual property.
Every trade mark case is unique, which is why we'll never shoehorn you into an off-the-shelf service. Tapping into our twenty-plus years of experience, you'll receive a bespoke solution that delivers the best possible outcome to your trade mark issue.
Who is Ward Trade Marks?
Ward Trade Marks is led by Rachael Ward (LLM, MCITMA). With over twenty years' experience, we have worked with clients such as Mars, Costa Coffee, Whitbread, LinkedIn, Starbucks, Facebook, and nVidia.
"Rachael Ward is one of those rare individuals, in that she makes a really complicated subject appear very straightforward. She avoids jargon and simplifies every matter - enabling everyone to understand. She is thoroughly professional and has delivered a spectacular service to us over the last year. IP is a crucial part of our business, and it's great to know Rachael is in our corner." – Charlie Dalton, Managing Director at Zedbox and PDS Worldwide; Chairman at Smart Garden Offices.
Services
We'll help you:
Get your trade marks protected so no-one else can use them
Make sure you're not prevented from registering your trade mark because of someone else's earlier rights
Defend against competitor challenges
Understand your rights if your trade mark is unregistered … and what you can do about it
Choose the trade mark that best protects your business
Buy, sell, and license trade marks
By arranging for your existing trade mark registrations to be renewed, so that your rights stay in force
Through our watching service to alert you if a competitor tries to register your trade mark
Get your trade marks protected overseas, if you are an international business
Get your designs registered and advise how they may best be protected
Contact Ward Trade Marks
Contact us now for expert assistance in understanding the challenges and pitfalls of trade mark registration and enforcement. We will make sure your intellectual property is kept safe and secure.
Call +44 (0) 1284 619000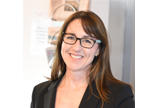 Rachael Ward, Director
Chartered Trade Mark Attorney, European Trade Mark Attorney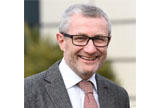 Bill Ward, Director
Ward Trade Marks
St Andrews Castle
33 St Andrews Street South
Bury St Edmunds
Suffolk
IP33 3PH
Visit Ward Trade Marks