Elevate your understanding of how to tackle and come out stronger from today's key challenges and opportunities in the IP sector at our Autumn Conference.
If you are booked onto the event, please click here to access the delegate pack for the day:
Welcome pack
From the rise of artificial intelligence and unregulated representatives undermining our IP system to greenwashing and counterfeits – you'll take away new insight to share with colleagues and clients alike.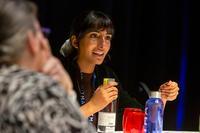 Enjoy all the benefits of learning and developing collectively in the Library of Birmingham, where your industry will get together to enjoy the invaluable opportunity to learn from one another's experience.
Our speakers are poised to provide you with cutting-edge expertise on the most important areas of the trade mark industry, making sure that your knowledge stays ahead of the curve. They include:
Tom Nener, Pinsent Masons
Kate O'Rourke, Mewburn Ellis
Andrew Marsden, Wilson Gunn
The Library of Birmingham is a central and accessible location only moments from Birmingham New Street station ensuring your day gets off to a smooth start.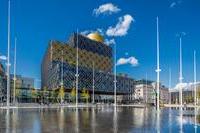 Featuring an extended lunch to facilitate your independent networking or participate in an offsite activity, our focus for the day is on building your connections through shared knowledge building.
Our collaborative environment will see you learn with your colleagues and share your own views on key topics, including:
Address for service
The future of AI in the industry
Greenwashing: navigating the advertising regulatory landscape
Cost
Delegate fees
£350 member rate
£400 standard rate
Please note
Payment online via debit or credit card only; proforma invoices are not available.
Full terms and conditions apply.
Closing date: 6th October 2023