IP Inclusive
IP Inclusive encourages diversity and inclusion within our profession.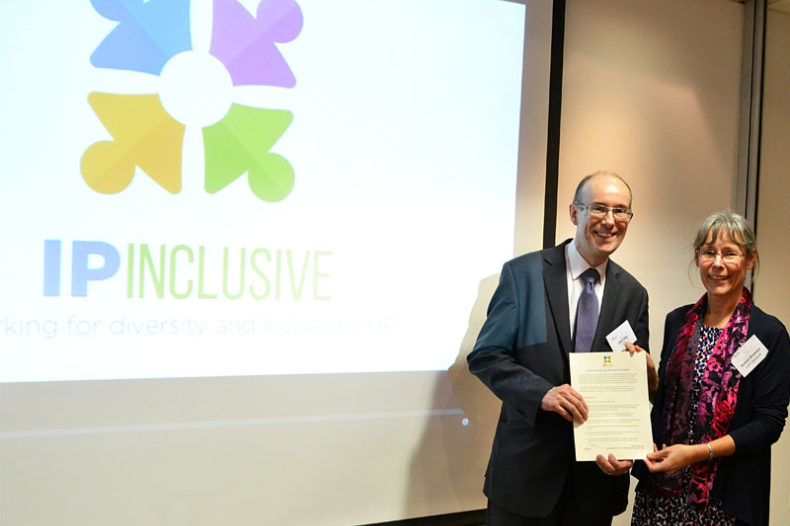 IP Inclusive is the collective initiative of the intellectual property (IP) professions to encourage diversity and inclusion.
Launched in 2015, the project has seen its influence grow as more firms and individuals have pledged support and further specialist support groups have been set up.
Events, training, resources and support have all been put on and provided by IP Inclusive to the collective benefit of the whole profession and beyond. To date IP Inclusive has won two sector awards for its work.
2018 saw the official launch of Careers in Ideas, an initiative to inspire the next generation into a career in IP.
Upcoming events
IP Inclusive holds regular events for the profession. IP Inclusive events can contribute towards CPD for Chartered Trade Mark Attorneys and CITMA Paralegals.
Support groups
Charter for Equality, Diversity and Inclusion
The cornerstone of IP Inclusive is its Charter for Equality, Diversity and Inclusion.
The document is a public commitment by organisations to follow to the principles of equality, diversity and inclusion in all aspects of employment practice, especially recruitment and retention, career development and workplace ethos.
Signing up to the charter requires the appointment of an 'equality, diversity and inclusion officer' who can certify compliance every year. This helps spread best practice across the profession.
More than 120 firms and organisations have signed the charter, making public their commitment.