Dive into the depths of copyright with Simon Malynicz QC.
Simon will set out the basic underlying copyright laws, providing updates on some of the most important recent case law affecting the UK.
Meet your speaker: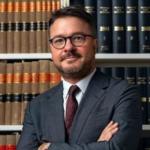 Simon Malynicz QC, Three New Square.
Simon is a barrister at Three New Square. His practice covers trade marks, designs, copyright, patents and much more.
Simon was appointed to the Attorney General's A Panel of Counsel on 1st March 2014.
Simon appears regularly before all the relevant tribunals including the High Court, Court of Appeal, Patents Court, Patents County Court, and UK Intellectual Property Office.
Programme:
12pm: Login available
12.30pm: Presentation
1.15pm: Q&A
1.30pm: End
Learning outcomes:
Have an in-depth perspective and insight into copyright
Cost:
Member £0 (VAT exempt)
Non-member £40 (VAT exempt)
To note:
Payment online via debit or credit card only; proforma invoices are not available.
Full terms and conditions apply.
Closing date: 9am, Tuesday 15th September 2020.