What do you do once qualified, how can you manage your wellbeing and how will CITMA help you throughout your career – we are bringing Student members and new trainees together to discover more about the profession they have joined.
We will share key details about the profession you have joined, the way it functions and the standards it works to; about the regulatory regime that governs them; about us and the support we can offer; and about how you can contribute to making the profession more diverse and inclusive.
You will be introduced to key people at CITMA and IPReg and structures; their key activities (including education and training); how Student members can get involved; IPReg's structure and function and the regulatory system under which we practise.
You also will have an opportunity to hear from our Student Representative and partner organisations, LawCare and IPInclusive.
Learning outcomes:
An understanding of CITMA's role in representing and supporting our members.
The wider context of IPReg's structure and functions
Routes to qualification and the importance of CPD
Coping mechanisms to manage stress and maintain your wellbeing.
This event is aimed at those who have joined the profession within the last 12 to 18 months.
Programme
| | | |
| --- | --- | --- |
| Session | Length | Speaker |
| Welcome and introduction to CITMA | 10 minutes | Richard Goddard, CITMA |
| Greeting message from Student Rep | 5 minutes | Eve Brown, Marks & Clerk |
| Introduction to IPReg | 15 minutes | Shelley Edwards, IPReg |
| Route to qualification and post-qualification | 20 minutes | Sanjay Kapur, Potter Clarkson |
| Introduction to IP Inclusive | 15 minutes | Andrea Brewster, IP Inclusive |
| Wellbeing and stress management | 15 minutes | Gemma Farina, LawCare |
| Q&A | 10 minutes | All speakers |
Meet your speakers
Andrea Brewster, IP Inclusive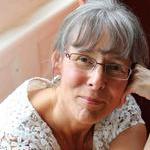 Andrea is a Chartered Patent Attorney and European Patent Attorney, and a former President of the Chartered Institute of Patent Attorneys (CIPA). Until recently she served on the Institute's governing Council and several of its committees, including the Education Committee. She has worked with both CIPA and CITMA on joint student induction days since she set up the initial events back in 2010.
Before her retirement in 2015 Andrea was a partner in a small UK patent and trade mark practice, Greaves Brewster LLP, of which she had been a co-founder.
Andrea now leads the IP Inclusive initiative, which she established in 2015 to promote equality, diversity, inclusion and wellbeing throughout the UK's IP professions. CITMA was one of the four founding organisations that supported IP Inclusive's early development and Andrea has worked with them on many related projects.
Eve Brown, Marks & Clerk LLP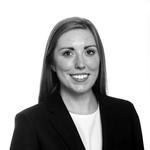 Eve is a Registered and Chartered Trade Mark Attorney at Marks & Clerk LLP. Eve advises clients on a range of issues concerning worldwide brand strategy and trade mark protection. This includes pre-filing advice, clearance searching and overcoming objections before the Registry.
Eve's practice is predominantly contentious, she represents clients in oppositions, non-use cancellation actions and challenges on the grounds of invalidity. Eve likes to keep her practice broad but has a prevalence of clients in the food and drink, automotive and financial sectors.
Eve volunteers as a student representative of the CITMA. She acts as the voice of student members and is involved in the strategic decision making and regulatory processes of the organisation. Eve is also a member of CITMA's Education, Qualification and Standards Committee.
Shelley Edwards, IPReg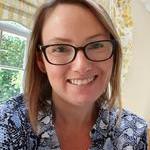 Shelley is a solicitor and joined the IPReg team in October 2017 after 11 years in a regulatory and public law team of a London law firm. Her role covers authorisation and registration, conduct and investigation, and education within IPReg.
She has experience working within a number of professional regulators across different sectors including healthcare, telecoms and the legal sector leading major change programmes, carrying out regulatory audits and reviews of cases, processes and procedures.
In her native New Zealand, Shelley was a Barrister practising criminal law with a special interest in youth criminal justice.
Gemma Farina, Capital One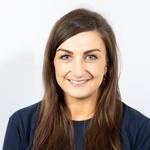 Gemma is an in-house commercial contracts lawyer at Capital One in Nottingham. She is passionate about positive mental wellbeing in the workplace, co-leads Capital One's mental health and wellbeing business resource group and is actively involved in shaping the organisation's approach to mental health. She is also a mental health first aider and helped set up Capital One's mental health first aid programme.
Richard Goddard, CITMA President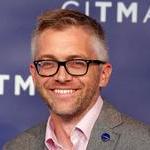 Richard is a Chartered Trade Mark Attorney at BP, where his work includes advising on the registration, enforcement and licensing of trade marks and designs.
Richard joined the profession in 2003, working in private practice for several years before moving in-house.
Sanjay Kapur, Potter Clarkson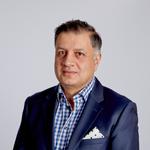 Sanjay Kapur is a Partner and Trade Mark Attorney at leading European intellectual property law firm, Potter Clarkson. He sits on the Board of Management. The firm helps companies, organisations and individuals across all sectors of business to understand, create, protect and defend the commercial value of their innovations anywhere in the world through IP rights.
He is a Fellow of the Chartered Institute of Trade Mark Attorneys (CITMA), sits on its Council and is a member of its Education, Policy and Development committee. He was previously chair of CITMA's Education and Training committee (2010-2013), and during this time he oversaw the introduction of the university-based examination system for trade mark attorney qualification in the UK.
Sanjay has lectured and presented papers in the UK and abroad and on behalf of the firm, CITMA and WIPO. Passionate about supporting the next generation of talent, Sanjay also regularly lectures to students seeking to qualify as a trade mark attorneys.