Brexit is one of the biggest challenges our profession has faced – we will bring you the latest guidance and explore what it means for you and your firm.
Ongoing proceedings, rights of representation, employee representatives, address for service - there are lots of unanswered Brexit questions that we will give you our latest take on.
We are in constant dialogue with the UK IPO and EUIPO and will recap what we know, share the latest understanding of their positions and provide insight into how this will impact on your practice.
We will also update you on our latest campaign work to change opinions in Westminster and at the UK IPO on reciprocity for UK practitioners on address for service and rights of representation.
The last time the UK could have an extension to the Brexit transition period granted was 30th June, meaning that from 1st January 2021 the UK will be out of the EU completely, with or without a trade deal.
Meet your speakers: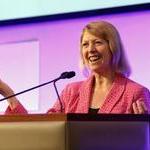 Kate O'Rourke is a past-president of CITMA and chairs our Brexit task-force. A Solicitor and Chartered Trade Mark Attorney, Kate has over 25 years' experience in relation to trade marks and related copyright, design and internet matters, she is a partner and head of trade marks at Mewburn Ellis.
With her knowledge of the ongoing Brexit negotiations, she has spoken extensively on the issues at conferences around the world, and has published a number of articles in IP magazines.
---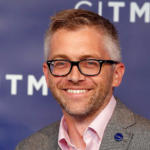 Richard Goddard is our President and a Chartered Trade Mark Attorney at BP, where his work includes advising on the registration, enforcement and licensing of trade marks and designs.
Richard joined the profession in 2003, working in private practice for several years before moving in-house.
---
Keven Bader
is our Chief Executive. Keven joined us in November 2008 as our first Chief Executive. He has overall responsibility for our day-to-day operations, as well as ensuring we are delivering against the strategic objectives.
---
Programme:
12pm - Login available
12:30pm - Presentation and Q&A
1:30pm - End
Cost:
Member - £0 (VAT exempt)
Non-member - £40 (VAT exempt)
To note:
Payment online via debit or credit card only; proforma invoices are not available.
Full terms and conditions apply.
Booking closes: 9am on 9th July 2020