Trade Mark Attorney - Finals Standard/Fully Qualified
Part Time 22.5 hours per week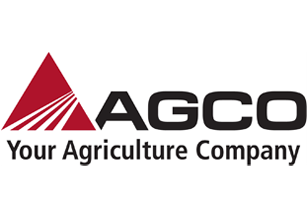 An opportunity has arisen to join the Legal team, working as an Trade Mark Attorney (part-time).
Job Summary
To support the Global IP function in relation to trade mark and related matters across AGCO with particular emphasis on extracting value through clearance and protection of relevant trade mark rights (including opposing third party rights as appropriate), asserting those rights against competitors, defending AGCO from assertions by competitors and general counseling to the AGCO group of companies in relation to trade marks and related matters.
Job Responsibilities
Registration of trade mark rights to protect AGCO brand development, including drafting and prosecution of trade mark applications
Ensuring strength of AGCO's registered brands by monitoring and coordinating opposition, as appropriate, against third party applications on a global basis
Counselling internal customers on trade mark and related matters
Minimising infringement risk of third party rights by freedom to operate searching and evaluation of third party trade mark rights
Asserting AGCO Trade mark rights against third parties to maintain competitive position for AGCO, including Cease and Desist matters and managing approaches to third party content providers (amazon, eBay, etc takedown requests)
Candidates should have:
Chartered UK Trade Mark Attorney (CITMA) or equivalent
A Bachelor's Degree would be essential
Your perspective:
Be part of our UK office which supports AGCOs Europe, Africa and Middle East Region and is located on beautiful parkland setting in Warwickshire. State of the art offices provide a pleasant working environment and all the facilities you would expect from a progressive global organisation.
We have over 30 nationalities working within our UK Operation to support our customers' global needs. AGCO is an exciting Company with a rapidly changing and growing environment and attaches great importance to the provision of continuous personal learning and development.
We offer the following benefits:
Basic salary: £Competitive
A company performance / Individual performance related bonus (20%)
Company car scheme
Defined Contribution Pension Scheme (The company contributes up to 10% for a 5% employee contributions)
Life assurance and critical illness cover for Pension members
BUPA healthcare
26 days holidays + statutory holidays
Holiday trading
Confidential Employee Assistance Programme for employees and their immediate family
Online retail discount portal
On-site parking
On-site restaurant
Employee development and growth is part of our company culture. If you are looking for an opportunity to work in an inspiring multinational environment for a leading global player of agricultural solutions, we look forward to receiving your application!