Trade Mark Paralegal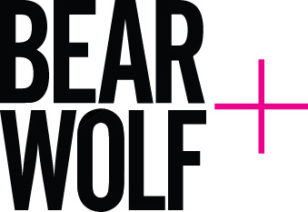 Bear + Wolf is a thriving London IP boutique, specialising in trade marks and designs. Now in our eighth year, we are highly rated by the likes of WTR 1000, with offices in the South Bank, just south of London Blackfriars.
We act for a suite of famous brands, particularly in the entertainment, music, sport, publishing and fashion sectors. Just a few of our clients include Justin Timberlake, Lady Gaga, Beyoncé, Bruno Mars, the Estate of Agatha Christie, ASSOS of Switzerland, and Under Armour.
We are seeking a permanent, capable and self-motivated Trade Mark Paralegal to join our team as soon as possible. The role is varied, challenging at times but professionally very rewarding. The office environment is casual and fun, as Bear & Wolf pride themselves on taking a different approach to their work.
A selection of the core day-to-day work involved is as follows:
Drafting specifications and filing and prosecuting trade mark applications through to registration at the UKIPO and EUIPO;
Filing and registering UK and EU design applications;
Liaising with foreign attorneys to prepare and file foreign trade mark applications, including resolving specification queries and refusals on the relative grounds;
Preparing arguments and written evidence at the UKIPO and EUIPO on the absolute and relative grounds;
Drafting cease and desist letters;
Dealing with trade mark renewals, recordals and licences;
Docketing deadlines on our electronic system (IPPO/WebTMS);
Ordering UK/EUTM searches, assisting with the analysing of results, and reporting to the client on risks/views;
Instructing foreign attorneys to conduct trade mark searches;
Filing and assisting in the drafting of oppositions, including extensions of cooling off periods, suspensions, notices of appeal and written statements of grounds (supported by a partner);
Preparing and filing invalidity and revocation actions (supported by a partner);
General anti-counterfeiting work, including attending anti-counterfeiting and border force events;
Researching matters of law and practice and building the same into their work output.
Our office working environment is informal, but the quality of our advice is top-tier. We value experience, self-reliance and personal drive as much as qualifications. The successful candidate must therefore have hands-on experience of a broad range of the above.
It is highly preferable that applicants for this role have successfully completed the CITMA Paralegal course, the Queen Mary Postgraduate Certificate in Trade Mark Law and Practice, or Bournemouth University's Postgraduate Certificate in Intellectual Property.
This role would suit a relevantly qualified and experienced candidate with circa 2 - 3 years' experience who is keen to learn, develop and take responsibility for their advisory work output. All at Bear & Wolf are hands-on, emailing and liaising with clients and other firm contacts directly, and monitoring and managing their own active matters. Attention to detail, concision, and clarity are therefore critical. Our primary focus is always our client service, so those happy to take a proactive approach to their own workload and advice, with support from the partners as needed, will thrive.
Please send CVs to Sophia Uzor at [email protected] together with details of notice periods (if applicable), salary expectations and any other relevant details.