CITMA Paralegal Course results 2018
Congratulations to the 86 candidates who passed the CITMA Paralegal Course following June's exam.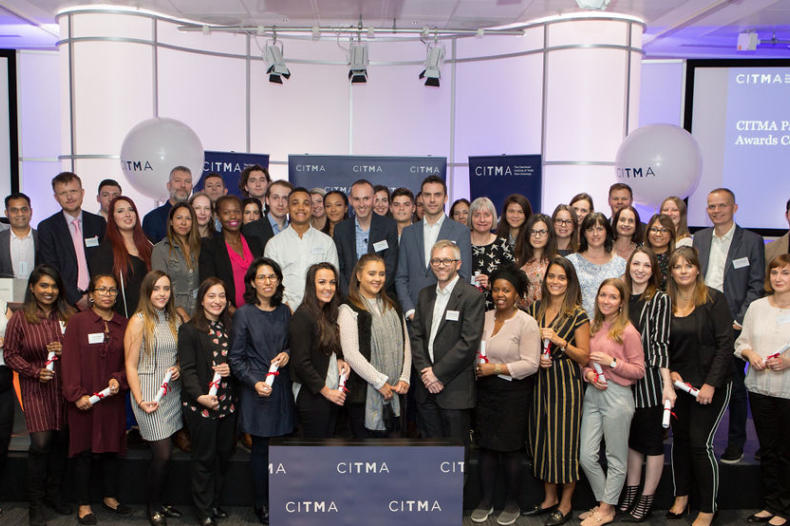 We are delighted to announce the 86 candidates who have successfully passed the 2018 CITMA Paralegal Course following June's exam.
All those who passed are now eligible to become a CITMA Paralegal member.
The membership category, introduced in 2017 is a commitment we are making to further support and develop the work of trade mark paralegals, administrators and formalities staff. From 2019 CITMA Paralegal membership will include a continuing professional development (CPD) element to enhance development and maintain standards within the profession.
The successful candidates will receive their certificates at a ceremony in Canary Wharf in September.
Maximilian Theiss received the top mark of 97 out of 100 on this year's course and will be presented with the CompuMark Award at the CITMA Christmas Lunch on 14th December.
The 2019 CITMA Paralegal Course is not yet open for registration. If you are interested in registering for the course, please email [email protected]
The pass list:
Rafaela Alkaim
Katie Bell, Abel & Imray
Claire Bowers, Blake Morgan LLP
Tracy Bragg, A.A. Thornton & CO.
Edward Brightly
Georgia Brown, Gill Jennings & Every LLP
Ruth Bryan, Bird & Bird LLP
Faye Butler, Franks & Co
Hannah Champion, Wynne-Jones, Laine & James LLP
Hemma Chauhan, Appleyard Lees IP LLP
Gillian Craig, William Grant & Sons Ltd
Liam Crenan, CPA Global
Jessica Daniels-Dey, Vectura Group Plc.
Viviene Däpp, Bird & Bird LLP
Tracey Dearne, Kilburn & Strode LLP
Lizzi Denton, Appleyard Lees IP LLP
Paul Dicken, Liverpool Football Club
Hannah Etienne, Spoor & Fisher
Monica Ezsias, Palmer Biggs IP Solicitors
Natasha Fernando, Forresters IP LLP
Debora Ferrari Haines,
Chanelle Finch Bird & Bird LLP
Paola Flores Ramos
Kimberley Freeland, Cameron Intellectual Property Ltd.
Louisa Gavrielides
Cristina Gherasim, Sun Mark Ltd
Sarah Gibson A.A. Thornton & CO.
Tania Greenhalgh Baker & McKenzie LLP
Zoe Halfon, Papa' Razzi
Lyndsey Hall, 3Volution Limited
Árni Halldórsson, Icelandic Patent Office
Vanessa Hammler, Keltie LLP
Alan Hammler, Wynne-Jones, Lainé & James LLP
Rebecca Louise Harrison, JA Kemp
Nicola Hart, Appleyard Lees IP LLP
Marlena Hellebo
Zoe Hooper
Jia Huang
Emma Kirkpatrick, Harrison Clark Rickerbys
Jasna Kljajic
Elzbieta Kucharska
Sean Lawlor, Maucher Jenkins
Vânia Liça Nestlé
Alvaro Loxton Stevens Hewlett & Perkins
Olivia Markowycz
Darren McCarthy, Forresters IP LLP
Paul McEvaddy, Dentons UKMEA LLP
Nikolle Medford, Dehns
Heidi Meister, Johnson Controls
Daniel Moore, Boult Wade Tennant
Giovanni Musso
Azirun Nessa, Marks & Clerk LLP
Ben Northshield
Nicole Packham, Boult Wade Tennant
Andrea Padilla, UDL
Sam Parish, Haseltine Lake LLP
Priya Patel, Barker Brettell LLP
Emma Pearce, UL International (UK) Ltd.
Allison Petts, Novagraaf UK
Gemma Pickavant, Harper James Solicitors
Elena Pollard, DLA Piper
Kaiser Rahman
Heidi Saenger, Dalli Group, Germany
Pollyanna Savva, Withers & Rogers LLP
Zuzanna Scott, Spoor & Fisher
Kerys Senior, HGF Limited
Alexander Shackleton, Wynne-Jones, Lainé & James LLP
Chloe Shiner, Groom Wilkes & Wright
Cheryl Small, Astellas
Santa Sona, Stevens Hewlett & Perkins
Gabrielle Spencer, Appleyard Lees IP LLP
Lauren Stevens, Abel & Imray
Georgia Stoneham, Boult Wade Tennant
Janet Strath, Maucher Jenkins
Michelle Surmacz, The Binding Site
Hayley Sykes, Wilson Gunn
Maximilian Theiss,Wynne-Jones, Lainé & James LLP
Angelina Travkina, IKEA of Sweden AB
James Vallois, Spoor & Fisher
Dileen Van Beek
Jane Walker, JA Kemp
Emma Ward, Nelsons Law
Jenni Whitfield, Chapman IP
Wibke Wichert, Novartis Pharma AG
Alexandra Wither, A1 Trade Marks
Lia Wrigley