Protecting your IP in 2020
Starting the year with a strategy for protecting your intellectual property (IP) can make a big difference.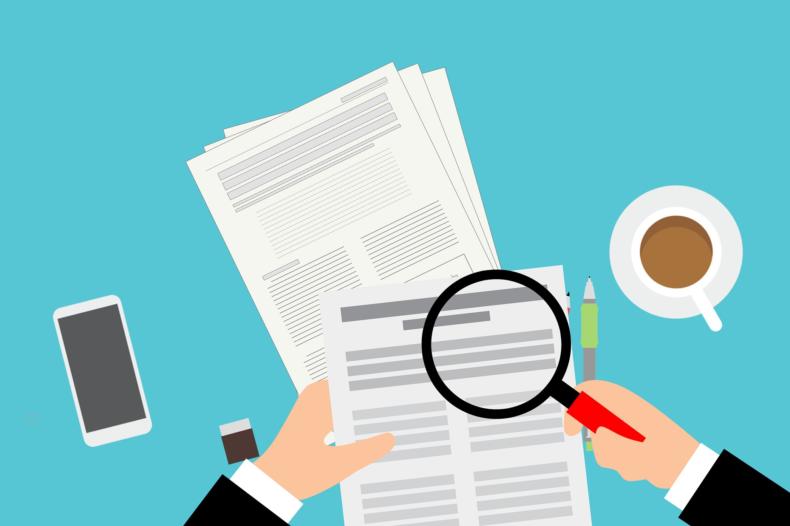 A properly managed IP strategy is your vital tool for protecting your prized products.
Begin with an audit
As another year ends, many businesses will be reflecting on 2019 and planning for the year ahead. If you're looking to get your new year off to a good start, you should start 2020 with an audit of your trade mark portfolio.
An audit is a perfect opportunity to put in place a risk-based 'keep' and 'abandon' strategy to drive IP creation and renewal payments.
Undertaking a trade mark audit will enable you to unite your rights and agreements by providing a clear picture of your assets with their respective strengths and weaknesses.
Many companies estimate the healthiness and relative worth of their trade mark portfolios based on size alone. However, those rights will be worth far less if checks and balances aren't also considered.
An audit should be tailored to ensure it addresses the requirements of the business and, just like with an IP Policy, a one-size-fits all approach will not work. However, at the foundation, any audit should ideally be taking the following steps:
Step 1: Review your trade mark records and data for accuracy
Step 2: Audit your trade mark portfolio for value – and efficiency
Step 3: Put a timeline in place for regular IP health-checks
If a business has followed best practice, either as a matter of ongoing routine or as part of an acquisition or sale, then the portfolio should be in good shape. An audit is a good opportunity to check your practices are working and implement changes to rectify any pitfalls which may weaken your portfolio.
Protect your prized products
In addition to looking at what is already in place, when preparing for the new year, businesses may be looking forward to new product development, brand refreshes and expansion plans.
Whether there is an existing gap in your portfolio identified through an audit or a new gap created by developing plans, IP protection should be considered early.
A strong IP strategy will help identify when to protect your trade marks and, while not every element will justify the cost of protection, businesses should ensure they are protecting the core elements of their prized products.
What's in a name?
At the heart of many brands is the name itself. Protection of a word mark will often provide the broadest form of trade mark protection.
Where possible, protection of a name should be prioritised. This is, however not always possible.
When developing your brand, the primary driving force will likely be the way it resonates with consumers and how it will perform in the market.
However, sometimes the name with the best market response will not be the strongest trade mark from a legal perspective. What would you do in this situation? Abandon the preferred name in favour of one which can be protected as a trade mark?
While this is an option, some businesses may wish to avoid this approach and instead, businesses should choose the name which has the most market promise and look to protect other elements.
When looking beyond the name, there are many elements of a product which may be protectable as a trade mark. Recent changes to legislation have enabled IP owners to more easily register non-traditional signs, such as shapes, sounds, smells, holograms and multimedia.
As businesses and brands continue to develop innovative offerings for fast-changing markets, the changes in law recognise that trade marks are also becoming increasingly innovative and it goes some way to ensuring there is an appropriate legal landscape for protecting the investment in trade marks.
Don't forget your packaging
Another core element of a brand is the packaging, and this is particularly true for the food and drinks industry.
Consumers in the FMCG sector are today faced with an overwhelming amount of choice. At the same time, the world has become fast-paced and consequently, consumers spend less time choosing their food and drink products.
Distinctive packaging will help draw the consumer's eye and set a product apart from the rest. Such an asset should, therefore, be protected.
While trade marks can be used to protect certain elements of the brand/packaging, businesses should ensure they consider other forms of IP protection.
For instance, registered design rights protect the aesthetic qualities of a product and can offer an attractive alternative when looking to protect packaging.
The longevity of protection is more limited but the process for registration is quick, simple and relatively cheap. It is not uncommon for packaging to be updated every few years and registered design protection provides a cost-effective way to protect these aesthetic elements.
Beyond your brand
Protecting your product can also mean looking beyond your own business to your market. Geographical Indications (GI), Appellations of Origin, Collective and Certification Marks are all useful tools to protect IP beyond an individual business.
2019 saw the European Commission award GI protection to Irish Whiskey, as well as Irish Cream Liqueur and Irish Poitín (a traditional Irish distilled beverage).
When a GI is granted, there is a technical file which governs the production methods and ingredients, and links with the geographical area in question. Any product which does not comply with the technical file will be prohibited from use of the protected GI.
The far-reaching benefits of GI protection in the drinks industry have already been demonstrated with 'Scotch Whisky'. Relying on 'Scotch Whisky' as a protected GI, the Scotch Whisky Association successfully objected to using in Germany of the term 'Glen' as a false or misleading indication which is liable to convey a false impression regarding the product's origin.
While protection of these alternative tools can be difficult to obtain, they can be very valuable to businesses and should not be overlooked when considering IP portfolios and strategy.
Don't delay
Many of us finish the year feeling bogged down by the work we didn't quite get around to.
Fortunately, the new year offers the promise of a fresh start, making January the perfect time to set achievable goals.
From auditing your existing trade mark portfolio to planning for new challenges in the year ahead, now is the time to act.
Vanessa Harrow is a Chartered Trade Mark Attorney in Novagraaf's Manchester office.
Author
Chartered Trade Mark Attorney, Novagraaf UK