How to energise your drinks brand
How do Red Bull and Monster use their reputations to energise their IP portfolios? We share the lessons that can help businesses in the drinks sector thrive.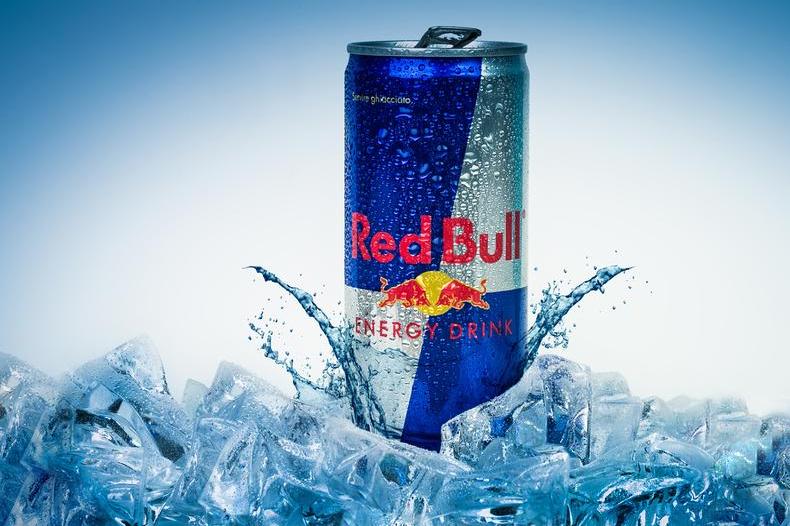 We all know the value of a product name as a key intellectual property (IP) asset, but do you know how many other aspects of your brand could give rise to IP rights? Chartered Trade Mark Attorney Sarah Neil looks at the plethora of attempts by energy drinks giants to protect their valuable brands.
There are a wealth of distinctive features which consumers will learn to associate with your brand that you might want to protect in addition to your brand name. Energy drinks brands are particularly innovative when it comes to rigorously protecting and enforcing their brand. Looking at two of the biggest players in the market, Red Bull and Monster Energy, here's what we can learn from their IP strategies.
Colours and get up should not be overlooked
Colours can be iconic when used in the right way. The blue and silver cans of Red Bull and the black and green get up of Monster make it easy for consumers to instantly identify their preferred energy drink from the rest of the crowd. An asset like that is worth protecting.
However, protecting and enforcing a combination of colours isn't as easy as you might hope.
Red Bull had some success in protecting the combination of blue and silver as a trade mark for energy drinks for quite some time. The mark existed on the EU Trade Mark Register for fourteen years before it was challenged in 2013, and ultimately declared invalid in 2019.
The problem for Red Bull was that the description of the mark which it included in its registration was too vague and could be interpreted as seeking protection for a number of different ways of combining the colours blue and silver, not just the specific combination of blue and silver that Red Bull is known to apply to its drinks cans.
Despite the ultimate removal of the mark from the register, Red Bull still enjoyed the benefits of registered protection for over a decade as they built their brand and reputation as leader in the sector.
Although they no longer have registered trade mark protection, the reputation they generated during that decade will have assisted any claims they might want to bring in relation to unregistered rights in the colour combination in the future.
Energy drinks rival Monster enjoyed more success relating to IP rights in get-up. Monster was able to successfully show that Integrated Supply Networks' (ISN) application of the colours green and black, together with words similar to "Monster", to a range of tools was infringement of its IP rights.
This decision is remarkable bearing in mind ISN was producing tools and Monster's rights relate to energy drinks, but Monster was able to rely on its reputation in the sporting arena, where its mark was promoted next to tool brands, to establish that consumers would be confused by ISN's use of its signs.
Reputation is your friend….
The strength of a brand's reputation should not be underestimated and in some cases can be crucial to success in preventing third parties trying to take advantage of your brand.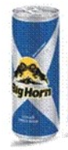 Earlier this year, a decision from the UK High Court declared that the sale of energy drinks bearing the get-up (left) infringed rights owned by Red Bull.
Even a brief glimpse at this can brings the Red Bull brand to mind: the colours, the style and the imagery are all suggestive of the well-known can. But suggestion is not the same as confusion in trade mark law and it was equally clear to the court that consumers would immediately know it was not a Red Bull can.
The strength of Red Bull's reputation was able to tip the balance and through well presented evidence and arguments of reputation Red Bull led the Court to find infringement, despite the fact the Court did not consider consumers would be confused into believing the goods originated from Red Bull.
Businesses operating in the food and drink sector will be all too familiar with the frustration of copycat or lookalike products. Red Bull's combination of registrations for non-traditional marks, the strength of its reputation and well-presented evidence was a recipe for success in this case that other brand owners can learn from.
…but it can also be your enemy.
Whilst a strong reputation can benefit rights holders in some disputes, sometimes your reputation can work against you.
Monster found itself a victim of its own success during proceedings before the Federal Court of Australia. A wheel manufacturer had applied for several trade marks in Australia containing the word "Monster" and covering a variety of goods. Monster tried to argue its reputation was so strong that any use of the word "Monster" in relation to any product would cause consumers to believe the goods were associated with or endorsed by Monster.
The Federal Court of Australia disagreed finding that the mark is so famous, consumers know how it is applied by Monster to its goods and will easily identify marks which have been applied in a different manner as originating elsewhere.
You can't monopolise a letter…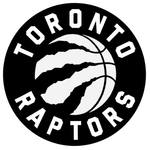 …or any other generic words or concepts for that matter. You may have seen reference in the media to Monster's efforts over the last five years to prevent the NBA adopting a new logo (left).
In 2019, the UK IPO put an end to the dispute in the UK when it refused Monster's opposition, explaining that the similarity in the concept of a three pronged, claw-shaped logo was insufficient to make the marks confusingly similar.
What Monster can protect, is the particular stylisation of a letter M which it has adopted (right).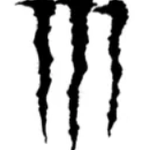 What it cannot protect is the letter M itself, or the concept of claw marks howsoever executed.
The same principle applies to all generic or descriptive words and all single letters and numbers. It is in the public interest that these signs are freely available for anyone to use. If your branding incorporates these kinds of elements, you should only expect to be able to prevent third parties adopting a similar stylisation.
Targeted enforcement is important
Monster's track record for losing IP disputes extends beyond disputes relating to the letter M. Monster is known for its aggressive enforcement of IP rights, but that enforcement is often not focused on third parties of genuine commercial concern.
Monster has tried to enforce its rights against third parties from paint manufacturers, to the NBA to tyre manufactures, targeting any and all use of 'Monster' or 'M' seemingly regardless of how commercially relevant and troublesome the third party activity might be.
A recent high profile example is Monster's opposition against a UK trade mark application for a logo mark containing the words THIRSTY BEASTS. Thirsty Beasts is a healthy drinks company targeting children. Its application to protect its logo in the UK was opposed by Monster based on its rights in the slogan "unleash the beast".
Monster lost the opposition, the marks were simply not similar enough and Monster's reputation didn't help it here. However, despite the legal loss, the case might be a commercial victory for Monster as Thirsty Beasts is a start-up company left without capital to launch its goods following the fees incurred in defending its opposition. Whether the negative PR Monster is generating for itself as a trade mark bully ends up harming its brand in the long term, remains to be seen.
It's not all doom and gloom for Monster, who only last month successfully objected to an application for MONSTER MUNCH before the UK IPO. You might find that a surprising victory as Monster Munch is such an iconic brand, but unfortunately for Monster Munch, this particular case related to "dairy based beverages" which is a field where it has no reputation whatsoever.
The case against Monster Munch had some obvious commercial logic: the application threatened to encroach into Monster's field of business, namely, beverages. This is in contrast to many of Monster's other claims which seemed doomed to failure from the outset because there was little commercial overlap between the parties. Routine attacks on third party marks with only the vaguest similarity to your own mark, or that are being used in entirely irrelevant business areas, are simply a drain on resources which could be better spent elsewhere.
The key message
IP is a valuable asset, but it is essential that IP is protected and enforced in line with a well-reasoned commercial strategy which focuses on those threats which could cause genuine confusion amongst consumers or real harm to your business.
Chartered Trade Mark Attorneys are best placed to advise you on protection and enforcement of your rights in a financially efficient and commercially valuable way.
Sarah Neil is a Chartered Trade Mark Attorney at AA Thornton
Read more food and drink insight
Author
Senior Associate, Chartered Trade Mark Attorney, AA Thornton LLP