Autumn Conference 2021: Reputation, resolution and revolution
As trade mark practitioners how we help clients and organisations to resolve disputes is a key part of what we do.
We will be lifting the lid on what you need to know to ensure you can offer the best advice on dispute resolution, reputation management and settlements.
The latest updates on UK and EU case law, an update from the UK IPO and an in-house perspective will also help you get the most from this year's sessions.
Our interactive conference will be utilising leading virtual events platform Hopin to bring six hours' CPD to the comfort of your home or office.
Hopin will help us to recreate all the best features of our event online. It maximises the valuable learning and CPD elements of the conference, as well as allowing various networking opportunities.
The platform will bring out the best in the interactive talks, panel discussions and plenaries using the latest technology. Asking questions and interacting with our speakers is even easier with the enhanced chat functionality.
During the breaks you can also have one-on-one or group video chats with other delegates, speakers and our exhibitors to help you make the most of your time.
Day 1: Thursday 14th October
12:30pm-1:30pm

Login, networking and exhibition

- includes a fermented fruit squash workshop

1:30pm-1:35pm

| | |
| --- | --- |
| Welcome | Richard Goddard, CITMA |

1:35pm-1:45pm

| | |
| --- | --- |
| Opening address | David Stone, Allen & Overy |

1:45pm-2:20pm

| | |
| --- | --- |
| Plenary: UK case law update | Manuela Macchi, Keltie |

2:20pm-2:30pm

Refreshment break, exhibition and networking

2:30pm-3:25pm

Panel: In-house perspectives on innovation, the impact of ESG and ways of working

Richard Danks, NatWest

Jayne McClelland, Syngenta

Speaker TBC

Chair: Eleanor Merrett, CMS

3:25pm-3:35pm

Refreshment break, exhibition and networking

3:35pm-4:10pm

Plenary: Managing reputations in the world of IP – why it matters

Claire Davidson, DRD Partnership

Kate Miller, DRD Partnership

4:10pm-4:20pm

Refreshment break, exhibition and networking

4:20pm-4:55pm

Plenary: The One IPO transformation programme

Andy Bartlett, UK IPO

David Holdsworth, UK IPO

4:55pm-5:00pm

| | |
| --- | --- |
| Closing remarks | Richard Goddard, CITMA |

5:00pm-5:15pm

Exhibition and networking
Day 2: Friday 15th October
9:00am-9:30am

Login, networking and exhibition

- includes a fermented fruit squash workshop

9:30am-9:35am

| | |
| --- | --- |
| Welcome | Rachel Wilkinson-Duffy, CITMA |

9:35am-10:10am

| | |
| --- | --- |
| Plenary: EU case law update | Frederik Thiering, Bird & Bird |

10:10am-10:20am

Refreshment break, exhibition and networking

10:20am-11:15am

Panel: Alternative dispute resolution

Tom Cadman, Chartered Institute of Arbitrators

Denise McFarland, Three New Square

Guy Tritton, Hogarth Chambers

Chair: Bill Lister, Appleyard Lees

11:15am-11:25am

Refreshment break, exhibition and networking

11:25am-12:00pm

| | |
| --- | --- |
| Plenary: Settlement agreements | Dr Brian Whitehead, Haseltine Lake Kempner |

12:00pm-12:10pm

Refreshment break, exhibition and networking

12:10pm-12:45pm

| | |
| --- | --- |
| Plenary: Recent hot IP issues in China | Tim Meng, GoldenGate Lawyers |

12:45pm-12:50pm

| | |
| --- | --- |
| Closing remarks | Richard Goddard, CITMA |

12:50pm-13:00pm

Exhibition and networking
Please note that this programme is subject to change.
Andy Bartlett, UK IPO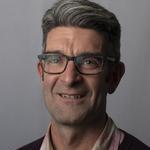 Andy is IPO's Director of Transformation, and leads the programme team. He has worked in IPO for 30 years, with extensive experience of IP across operations and policy.
In a previous role he was responsible for leading the UK's attempts to improve the global IP system to make it easier for UK companies to get international protection for their creativity. This has fuelled his passion for radical modernisation of the IP system.
Claire Davidson, DRD Partnership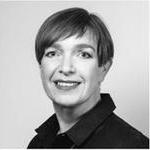 A co-founder of DRD Partnership, Claire has worked across a wide spectrum of sectors including Trusts, Pensions, Insurance, and Investment companies, FMCG, corporate brand-building, inward investment, human and animal health, charities, trusts and membership organisations. She has delivered strategic communications programmes in over 100 countries. At a board and trustee level, she presently works with clients on value protection, risk mitigation, litigation communications, issues management and crisis management.
Claire provides guidance on communications strategies addressing regulation, market access and product positioning for companies, as well as counsel to international corporate leadership teams and working closely alongside advocacy groups in the EU, the US and internationally.
Richard Goddard, CITMA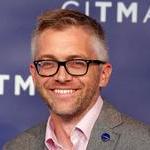 Richard is a Chartered Trade Mark Attorney at BP, where his work includes advising on the registration, enforcement and licensing of trade marks and designs.

Richard joined the profession in 2003, working in private practice for several years before moving in-house.
David Holdsworth, UK IPO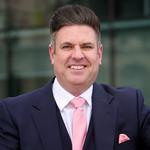 David joined the IPO as Deputy CEO and Director of Operational Delivery on 10 June 2019. David spent over a decade at the Home Office in various role where he led several large UK wide transformation projects. David has spent 5 years in the private sector in senior executive positions of Managing Director and Partnership Director at 2 different FTSE 100 companies.
Most recently David held roles at the Charity Commission as Head of Operations from August 2015 and Deputy Chief Executive from 2017. David is a fellow of the Institute of Directors and Chairman of the Liverpool city region branch.
Bill Lister, Appleyard Lees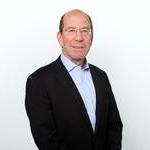 Bill has a wide range of experience advising UK, US, European and global clients, with a substantial reputation spanning branding issues, registered and unregistered trade marks, copyright, design, patents and trade secrets.
He has a wealth of experience representing media clients in matters with the BBC Regulatory Department, OFCOM and IPSOS.
Bill advises a number of global household names, in conjunction with public and private companies, and public sector organisations. He has established himself as a specialist within his field, with his involvement in high profile cases such as 'Nike and Rugby Football Union – v – Cotton Traders Ltd' and 'Scoredraw Limited – v – Finch' allowing him to explore and study IP rights associated with national emblems.
Manuela Macchi, Keltie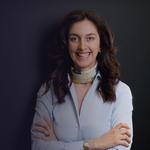 Manuela's substantial trade mark practice ranges from clearance searches and prosecution, due diligence projects, oppositions and other contentious matters, negotiations and IP focussed contracts. She manages a significant number of worldwide trade mark portfolios being responsible for their overall strategy. Her client base and experience cover a broad spectrum of industries, but in particular, sports, pharmaceuticals and fashion.
Designs and domain name/online brand enforcement matters have become an increasingly important part of Manuela's practice in recent years with Manuela advising high profile brands on tackling online infringement.
In 2013, Manuela founded Keltie's Sports Trade Mark Practice.
Denise McFarland, Three New Square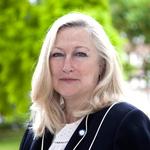 Denise is a professionally trained and qualified and highly experienced Mediator and Evaluative Neutral, specialising in commercial disputes (with or without IP aspects) in the UK and global disputes.
Her practice covers a huge range of areas and subject matters. She has substantial advocacy experience acting for parties before the UK Courts and in EU Courts and tribunals, including; the High Court of England and Wales (Court of Appeal and Supreme Court), the EU Patent Office and the General Court of the European Union (Luxembourg) and appeals to the Court of Justice. She has also appeared before both the legal and technical Boards of Appeal and the Opposition Division of the EPO.
Tim Meng, GoldenGate Lawyers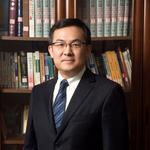 Mr. Tim Meng has served as Managing Partner at GoldenGate Lawyers since its establishment. Mr. Meng earned his LLB from the Law School of Beijing University in 1990, and his LLM from the American University in 1996. He was admitted to the Chinese National Bar in 1994 and to the New York Bar in 1998. Mr. Meng is a Fellow of CIArb and an arbitrator of CIETAC, and in 2014 was recognized by ALB as one of the Top 15 Chinese Litigators.
Mr. Meng has been heavily involved in complex commercial litigation/arbitration and IP-related matters. He has represented, as leading attorney, over 50 files before CIETAC, ICC, DIS and HKIAC, and litigated in over 50 courts in different cities at all levels all over the country. A wide range of clients have been represented by Mr. Meng such as Amazon, Blue Diamond, Eton College and IFC (a subsidiary of the World Bank.
Mr. Meng is the author of Brief Introduction of Class Action Law Suit, The Group Company Doctrine Shall Be Applied in China, Case Studies of FIBA Awards concerning PRC and Legal Frame on Video Game Worldwide (appointed by WIPO),.
Eleanor Merrett, CMS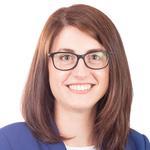 Eleanor is a partner in the CMS Intellectual Property team, leading the firm's Northern IP operations from its Sheffield office. Eleanor advises across the whole life cycle of brand protection and is a qualified trade mark litigator. She advises clients in relation to all aspects of trade mark selection, registration, portfolio management and enforcement, with particular expertise in the advertising, media and financial services sectors.
Eleanor sits on CITMA's Law & Practice Committee and leads CITMA's EUIPO Working Group. As part of her CITMA role, Eleanor was selected to represent CITMA in the EUIPO's convergence programme aimed at harmonising trade mark appeal proceedings across the EU.
Kate Miller, DRD Partnership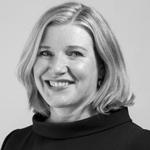 A lawyer by training, Kate is a reputation management specialist who has advised corporates, institutions, and individuals on a broad range of critical communications issues. Her areas of focus include media and stakeholder relations, reputation and crisis management, litigation communications, campaigns and cyber.
Kate started her career as a litigator at law firm Allen & Overy in London, qualifying in 1997. In 2000 she moved into communications, spending the first 12 years at Brunswick specialising in financial and corporate work. Since 2012 she has focused on reputation management for companies, institutions, and private clients, with many of her clients having an international footprint across diverse geographies.
David Stone, Allen & Overy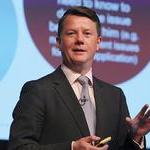 David works with the world's leading businesses to protect their most valuable asset: their brands. Leading the A&O global IP practice, he is a distinguished IP litigator specialising in trade marks, registered and unregistered designs and copyright.
A solicitor advocate, David also has the benefit of in-house experience having worked in-house with Coca-Cola for a number of years. In 2017, David was authorised to sit part time as a Deputy High Court Judge.
David is a Research Fellow of the Oxford Intellectual Property Research Centre and sits on the editorial boards of the Oxford Journal of Intellectual Property Law and Practice (JIPLP) and the European Intellectual Property Review (EIPR).
Frederik Thiering, Bird & Bird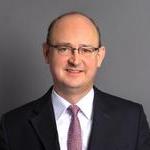 Frederik is a legal expert at Bird & Bird, specialised in trade mark law with a particular focus on strategic advice and litigation. He advises and represents companies in all areas of intellectual property and unfair competition law. In addition, his practice covers all other facets of trade mark and unfair competition law.
For example, he supports companies in the introduction of new brands and their protection against attacks by third parties, advises on portfolio management, negotiates prior rights, delimitation and licence agreements on their behalf and represents them in registration, opposition and cancellation proceedings before the German and European trade mark offices and courts, including the German Federal Supreme Court (BGH) and the Court of Justice of the European Union (CJEU).
Guy Tritton, Hogarth Chambers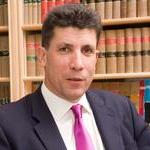 Guy Tritton is an experienced intellectual property barrister with a substantial practice in IP, IT and commercial work. He has a large number of reported cases to his name and appears in all courts. Reported cases in 2021 include Semtech v Lacuna [2021] EWHC 1143 (Pat) (jurisdiction, copyright) and Software Solution v 365 Health and Wellbeing [2021] EWHC 237 (software, copyright, IPEC).
He is a qualified mediator and has successfully mediated a number of difficult disputes, and is the chief author of Intellectual Property in Europe (5th edition) which is often cited by Advocate-Generals in their Opinions.
He is also the chairman of NOAH Code of Practice Committee (National Office of Animal Health) and of the British Specialist Nutrition Association. His role in both is to adjudicate on disputes between animal medicine and infant nutrition manufacturers
Dr Brian Whitehead, Haseltine Lake Kempner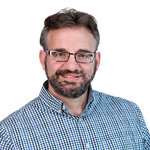 Brian focuses on IP law issues in the technology sectors, particularly patent litigation and breach of confidence/trade secret actions. He is also very active in the retail and design sectors, and has acted for a number of the firm's leading retail and fashion clients on cases involving trade marks, copyright and design rights in the High Court and Intellectual Property Enterprise Court.
Prior to becoming a solicitor, he obtained a first degree in Chemistry and a PhD in Biochemistry. Brian is active in speaking and writing on IP issues, and has published more than 30 articles on diverse topics within IP law and practice. Brian also sits as an Appointed Person (trade marks and designs), and a Deputy District Judge, and is authorised to hear cases in the Business and Property Court in Leeds.
Rachel Wilkinson-Duffy, CITMA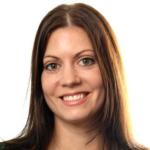 Rachel qualified in 2007 and is now Of Counsel at Baker McKenzie, advising on all aspects of trade mark and design protection and enforcement. Rachel specialises in trade mark disputes such as infringements, oppositions, cancellation actions, company and domain name disputes and dispute resolution.

Prior to being elected as our First Vice-President, Rachel served as our Second Vice-President and Treasurer for two-years. Rachel is also the chair of our Law and Practice Committee.
More speakers to be announced soon.
We are working with an events agency to create an engaging and exciting Autumn Conference so you can enjoy an interactive, memorable, and safe experience from wherever you are.
There will be technical support before and during the conference, including tutorials and one-to-one help, to ensure you are feeling confident about using the platform.
Here is a taste of what to expect from Hopin: