Get in on the action and experience a case management conference (CMC) and hearing, live, wherever you are.
Our live CMC and hearing give you an interactive opportunity to better understand how CMCs are conducted and how to represent your clients at a CMC and hearing.
The CMC includes a request to amend the opposition and admit a new ground, namely bad faith. Our speakers will run the CMC on an informal basis with Hearing Officers playing themselves in this scenario.
The parties will then continue to present as if an actual hearing is taking place with questions directly from the UK IPO acting in the role of a Hearing Officer.
We have prepared a case with Nottingham Law School that will be provided to you in advance so that you can prepare for the CMC and hearing event. The hearing will be presented using skeleton arguments which will also be provided to attendees in advance and for future reference.
Nottingham Law School will also speak about how advocacy and hearings sit within the Advanced Competency Framework for Chartered Trade Mark Attorneys.
There will be a question and answer session with the speakers and UK IPO so any day to day queries on hearings/proceedings before the UK IPO can be dealt with.
You will have the chance to compare the different approaches from Chartered Trade Mark Attorney Patricia Collis, and Barrister Charlotte Blythe.
Mark King and Heather Harrison are and act as Hearing Officers before the UK IPO and will be presiding over the hearing.
Join us for a two-hour live-streamed mock CMC and hearing covering an inter partes simple relative grounds opposition.
Meet your speakers: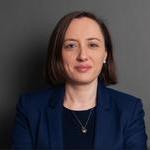 Patricia Collis, Bird & Bird LLP
Patricia helps clients build, exploit and rationalise portfolios of trade mark and design rights around the world. She also handles related disputes and contentious proceedings.
Patricia has considerable experience of opposition and cancellation proceedings both at registry level and on appeal to the courts. she often handles complex contentious matters, including cases with registry disputes running alongside related litigation.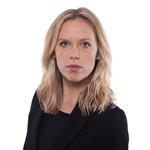 Charlotte Blythe, Hogarth Chambers
Charlotte is a specialist soft IP practitioner at Hogarth Chambers. Charlotte has a strong presence in the UK Trade Marks Registry: she had the highest number of attendances by Counsel in 2017, 2018 and 2019. Charlotte also regularly appears in IPEC, the High Court and the Court of Appeal.
Most recently Charlotte was junior counsel for the defendant in Bentley Ltd v Bentley Motors Ltd and was sole counsel for the successful respondent in Aiwa Co Ltd v Aiwa Corporation.
Charlotte also teaches Trade Mark Attorneys at Nottingham Law School.
Mark King, UK IPO, Trade Marks Hearing Officer and Company Names Adjudicator
Mark has been a Trade Marks Inter-partes Hearing Office, Company Names Adjudicator and Commercial Mediator at the UK IPO for over four years.
Prior to joining the UK IPO, Mark was on the EUIPO Board of Appeal and Opposition Division.
Heather Harrison, UK IPO (Hearing Officer)
Heather Harrison is a Hearing Officer at the UK IPO.
She has been the Hearing Officer for a number of cases involving trade marks and designs.
Programme:
1:30pm: Login available
2pm: Live mock CMC and hearing begin
4pm End
Learning outcomes:
Learn how to prepare for a CMC and hearing
Discover how hearings are conducted and how to represent your client at a CMC and hearing
Understand the importance of the CMC and hearing, their direction and scope
Experience a CMC and hearing, and know what to expect in the future
Understand advocacy from the Registry's perspective
Compare the approaches of a trade mark attorney (Patricia) and a barrister (Charlotte)
Refresher for those experienced in inter-partes proceedings
Cost:
Member - £135 (VAT exempt)
Non member - £165 (VAT exempt)
To note:
Payment online via debit or credit card only; proforma invoices are not available.
Full terms and conditions apply.
Booking closes: 9am on 29th September 2020