Specifically tailored to support your needs as a paralegal, this seminar will help you to advance your own career development.
Our speakers will ensure you're up to date on domestic copyright issues and due diligence best practice.
This in-person seminar has something for all career levels, ensuring that paralegals at all stages can continue to learn and develop.
Junior paralegals will learn top tips when managing key tasks such as screening and export compliance, as well as the vital pitfalls to avoid through a series of breakout sessions.
In turn, senior paralegals can improve their leadership skills through a talk with senior paralegal Sarah Cantrill on how best to manage your team.
Dan Hardman-Smart will brief you on the latest domestic copyright case law and how this will affect your work. We will also hear from Lucy Walker on best practice when dealing with IP due diligence.
Kane Ridley is set to explore the history of the CITMA Paralegal. He will uncover the future direction of the membership and how participating in CITMA will drive your personal career development.
We will also hear from Andrea Brewster on the importance of the work IP Inclusive does to support the profession and how you can get involved.
As we bring together our paralegal community under one roof, join your peers in an action-packed day of knowledge building and information sharing.
Learning outcomes
Ensure you're up to date on the latest domestic copyright law.
Learn best practice when faced with IP due diligence.
See how CITMA can best help you develop your career.
Programme
Timings

Session

Speaker

1:30pm

Registration and light refreshments

2pm
Welcome
Ian Collier, Stobbs

2:05pm

IP due diligence best practice

Lucy Walker, Barker Brettell

2:35pm
Domestic copyright update
Dan Hardman-Smart, Stobbs
3:05pm
Diversity & inclusion: what's it all about?
Andrea Brewster, IP Inclusive
3:30pm
Refreshment break

4pm

How to advance your career/professional development session

Kane Ridley, Keltie

4:30pm

Breakout session A: Training your trainer

Sarah Cantrill, Branded!

4:30pm

Breakout session B: Tips and tricks for record keeping

Kirsty Eves and Matt Parkes, Reddie and Grose

5:30pm

Closing comments

Ian Collier, Stobbs

5:35pm

Networking drinks
Meet your speakers
Andrea Brewster, IP Inclusive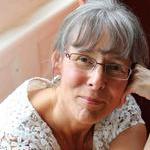 Andrea is the Founder and Lead Executive Officer of IP Inclusive, dedicated to improving diversity and inclusion in the IP professions.
She is also a former President of The Chartered Institute of Patent Attorneys (CIPA), LawCare Champion and Chartered Patent Attorney and European Patent Attorney.
Sarah Cantrill, Branded!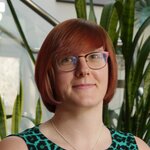 Sarah holds a first class Masters Degree in Marine Biology from the University of Bangor and has the distinction of being fully qualified as a paralegal with both the Chartered Institute of Patent Attorneys and the Chartered Institute of Trade Mark Attorneys.
Sarah oversees all of the Trade Mark, Design and Patent applications, as well as renewals and maintenance requirements for BRANDED! clients. She also deals with due diligence checks.
Ian Collier, Stobbs IP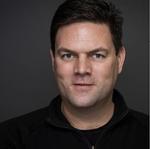 Ian joined Stobbs in 2018 and leads the large Paralegal team.
He has been active within trade mark administration and formalities for more than 20 years in various law firm settings.
Ian passed the CITMA Paralegal exam, then known as the "Formalities Course" in 1998, and now contributes to the Institute's paralegal working group.
Kirsty Eves, Reddie & Grose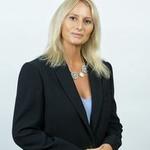 Over the course of the last 32 years, Kirsty has worked within Patent & Trade Mark Attorneys, boutique Law Firms, International Law Firms and with global corporations.
Kirsty is a qualified CITMA Paralegal, and offers a wide range of experience providing support in the fields of Record Keeping, Formalities, Diary Management, Paralegal services and client care.
Daniel Hardman Smart, Stobbs IP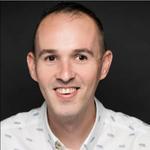 Dan joined Stobbs in July 2019 after working as a solo practitioner and small business owner.
Dan's experience has taken him to Switzerland and Germany and from private practice to in house roles.
Dan chairs the CITMA Paralegal working group and sits on the education policy and development committee and WIPO liaison working group.
Matt Parkes, Reddie & Grose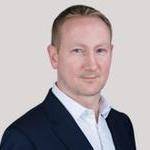 Matt brings 26 years of experience and knowledge, providing top level support to Trade Mark, Patent and Design teams.
Currently the Manager of an internationally renowned team of European & UK Attorneys, Matt provides the strategic management required to ensure the smooth running, effective organisation and planning for a large Records and Formalities Department.
Kane Ridley, Keltie LLP
Kane is responsible for the day to day and strategic management of Keltie LLP's Trade Mark Formalities Department.
Co-opted to CITMA's Paralegal Events Working Group in 2016, Kane works closely with other members of the working group on the CITMA Paralegal exam and regularly lectures on the course.
He specialises in Renewals and Maintenance having spent a large part of his career managing global IP portfolios.
Lucy Walker, Barker Brettell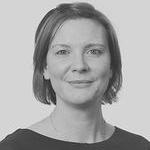 Lucy is a Member of our Education Committee and Paralegal Course Working Group.
She offers counsel to many EU and UK based businesses, and is a Chartered Trade Mark Attorney. Lucy particularly specialises in the automotive and medical sectors.
Cost:
Member: £135 (VAT exempt)
Standard: £165 (VAT exempt)
Please note:
Payment online via debit or credit card only; proforma invoices are not available.
Full terms and conditions apply.
Closing date: 9am, Thursday 15th September 2022