Latin America focus: trends and challenges in key jurisdictions
Get up to speed with the latest intellectual property changes in Latin America and how they impact you.
What are the latest changes and trends from Latin America and what do they mean for you? We have invited Laura Collada, Cristina Guerra and Iris Quadrio to give you an in-depth run through.
Mexico
Laura will provide insight into the trade mark laws that have been amended several times in Mexico in order to comply with the international treaties that Mexico is part of.
Laura will give an overview of the legal framework of trade marks in Mexico emphasising their new legal figures such as non-traditional trade marks, trade dress and secondary meaning and the new requirement of proof of use.
Brazil
Cristina will discuss the recent changes at the Brazilian Patent and Trade Mark Office.
Cristina will share how the new changes affect international trade mark owners and share her insight on how to protect IP in Brazil.
Argentina
Iris will cover the harmonisation trend which started to arise from the national implementation of the TRIPs provisions, to which almost all Latin American countries are part of.
Iris will also tell you about the changes to the trade mark law and practice, two years after a major shift in the Argentine trade mark law, with modifications to the use requirements and to the opposition, cancellation, invalidation proceedings and unfair competition rules
Tune into this webinar from our Global IP Webinar Series.
The webinars from our global series provide you with exclusive insight into intellectual property across the world.
Our expert speakers will be giving in-depth presentations and discussion into how you can leverage the new changes of intellectual property law to your benefit.
These exclusive webinars cost £40 per webinar for members and £60 per webinar for non-members.
Connect with the world from wherever you are with our global IP webinar series.
Meet your speakers:
Laura Collada, Dumont Bergman Bider and Co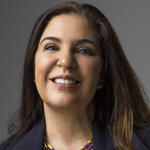 Laura Collada has been the managing partner of Dumont Bergman Bider & Co SC since 2008. Her practice covers the complete lifecycle of IP rights, from consultancy to application, and from enforcement to dispute resolution.
Laura graduated with honours in law from the Instituto Tecnológico Autónomo de México (ITAM), and completed further specialties in IP, corporate, civil, constitutional and environmental law (with honours) at the Universidad Panamericana and a specialist course in contracts at ITAM. She has taught copyright and IP law at different universities in Mexico City and the Mexican Republic.
Cristina Guerra, Guerra IP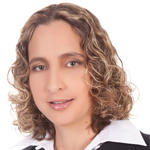 Cristina is a highly experienced IP attorney having worked on matters ranging the full IP landscape.
More recently though she has more concentrated her time in two specialist areas which has added yet another specialty practice to the firm. The two specialties are geographical indications, not just in Brazil, but in GI litigation across the region. And, managing trademark portfolios of large multinationals across the whole Latin America region.
Iris Quadrio, Marval O'Farrell & Mairal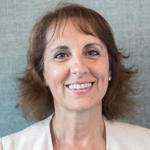 Iris V. Quadrio is a partner and head of the Trademark Department of Marval, O'Farrell & Mairal in Buenos Aires, Argentina. She specialises in IP law with extensive experience in trademark, trade dress issues and copyright, including IP rights clearance, registration and management of IP portfolios and trademark opposition and cancellation proceedings.
Iris is a member of the Buenos Aires Bar Association, CITMA, PTMG, ECTA, APRAM, ASIPI and FICPI. Iris is also a former member of the Board of Directors of the International Trademark Association (INTA), where she currently forms part of the Programming Executive Council and of the Non-Traditional Marks Committee.
Ese Akpogheneta, British American Tobacco (chair)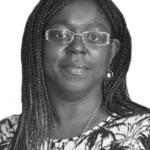 Ese is a Chartered Trade Mark Attorney and a CITMA Council member. Ese specialises in Intellectual Property matters relating to protection, exploitation and enforcement of trade marks, designs and domain names in the UK, EU and worldwide. Ese has over 20 years' experience in the global IP field and has spent time working in Asia, in particular China and Hong Kong.
While in private practice Ese assisted clients ranging from individuals to start-ups to SMEs to multinationals in securing IP protection in various sectors. Ese is currently Trade Mark Counsel at BAT where she has responsibility for the protection and enforcement of BAT's vapour trade mark portfolio globally.
Programme:
2:30pm: Login available
3pm: Presentation
3.45pm: Q&A
4pm: End
Learning outcomes:
Gain insight into the recent changes in Mexico, Brazil and Argentina
Improve your understanding of how to protect intellectual property in Latin America
Cost:
Member - £40 (VAT exempt)
Non-member - £60 (VAT exempt)
To note:
Payment online via debit or credit card only; proforma invoices are not available.
Full terms and conditions apply.
Booking closes: 9am on 7th July 2020