Lessons we learn from court cases concerning IP contracts
Learn how to use court disputes as leverage when drafting brand-related contracts.
Simon Chalkley from Keystone Law will be sharing his 'take homes' from court decisions which have concerned disputes over IP licensing and other IP contracts.
Simon will share his insight on how each dispute might help you when it comes to drafting trade mark licenses and other brand-related contracts.
Tune into this webinar from our Global IP Webinar Series.
The webinars from our global series provide you with exclusive insight into intellectual property across the world.
Our expert speakers will be giving in-depth presentations and discussion into how you can leverage the new changes of intellectual property law to your benefit.
These exclusive webinars cost £40 per webinar for members and £60 per webinar for non-members.
Connect with the world from wherever you are with our global IP webinar series.
Meet your speaker: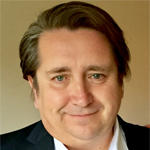 Simon Chalkley is widely acclaimed for his expertise in transactions involving a significant intellectual property component, including licensing, technology transfer, franchising, e-commerce and distribution deals both in the UK and internationally.
Simon also advises on contractual disputes arising from IP and technology transactions as well as competition law issues relating to IP agreements.
Simon works with a broad range of brand, creative and innovation-led businesses including fashion, personal care, consumer goods, interactive entertainment and software businesses - much of his work has an international element.
Programme:
12pm: Login available
12.30pm: Presentation
1.15pm: Q&A
1.30pm: End
Learning outcomes:
Gain a better understanding of drafting brand-related contracts
Have insight into how to use concerned court disputes as leverage
Costs:
Member £40 (VAT exempt)
Non-member £60 (VAT exempt)
To note:
Payment online via debit or credit card only; proforma invoices are not available.
Full terms and conditions apply.
Booking closes: 9am on 24th June 2020