Managing your workload, prioritising tasks and effectively communicating with your colleagues are key skills for any paralegal who wants to succeed.
While these can be viewed as 'softer' skills, which complement your hard-earned expertise, they are essential if you are to fulfil your career ambitions.

As a paralegal, having strong organisation and people skills will be vital to your success and can benefit you both professionally and personally. But they are also areas which can be sometimes overlooked or taken for granted.
The importance of building and maintaining good relationships with your colleagues and clients might seem obvious, but obtaining the skills to do so is not always straightforward.
Understanding how to demonstrate your adaptability is key. You will learn how to develop your communication skills and gain insight into how you can manage challenging situations and relationships. This includes how to react when you are on the receiving end of someone else's poor soft skills.
Join this webinar to learn from the experiences of peers who have succeeded in developing their softer skills and how this has helped them to thrive in their paralegal careers.
This webinar will help you develop
Skill set 1: communication
Skill set 2: managing your workload
Skill set 6: working with others
of the CITMA Paralegal competency framework.
Speakers
Mary Bonsor, CEO, Flex Legal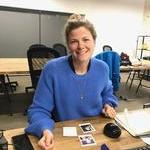 Mary Bonsor was a property litigator in a top city firm before starting F-LEX in August 2016. F-LEX is an online platform which connects pre-vetted lawyers and law students to law firms and general counsel for a flexible, on demand service. F-LEX has over 5,000 candidates on it's platform and over 250 clients including magic circle firms, FTSE250 companies and SMEs. F-LEX won Legal Supplier of the Year 2018 in the Legal Business Awards.
Mary is passionate about the future education of the profession and how tomorrow's lawyer will qualify. She sees the SQE offering a huge opportunity to law students to get relevant work experience during their studies and is also very interested in how law firms can retain and attract the future generation.

Ian Collier, IA Paralegal Leader, Stobbs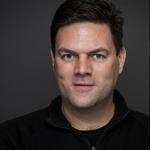 Ian joined Stobbs in 2018 and leads the large Paralegal team.
He has been active within trade mark administration and formalities for more than 20 years in various law firm settings. Ian passed the CITMA Paralegal exam, then known as the "Formalities Course" in 1998, and now contributes to the Institute's paralegal working group.
Ian can mostly be found at the junction between trade mark people and trade mark data, helping people get the best for themselves from the tools and resources available.

Emma Day, IA Trainee, Stobbs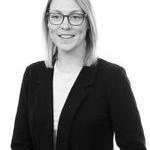 Emma joined Stobbs in February 2019 as a Paralegal. This year she moved into her new role as a trainee Trade Mark Attorney. Stobbs is a highly recommended firm, with a team of over 100 professionals, defining the Intangible Asset Management category. The firm is ever growing with a wide and exciting range of clients.
Emma is passionate about her role within Stobbs. The skill set that she acquired through a variety of roles prior to joining the firm has enabled her to gain good grounding and excel. Emma works within a team at Stobbs that deals with mainly telecommunication clients, but has a real interest in the fashion sector.
Programme:
12pm: Login available
12.30pm: Presentation
1.15pm: Q&A
1.30pm: End
Cost
Member £0 (VAT exempt)
Standard £30 (VAT exempt)
To note
Payment online via debit or credit card only; proforma invoices are not available.
Full terms and conditions apply.
Closing date: 9am, Tuesday 20th April 2021.