Join us to improve your understanding of and learn new strategies for global trade mark searching and clearance.
Presented by Amelia Skelding, this is an opportunity for you to gain valuable insight into the obstacles you may face when conducting a trade mark clearance search and how to overcome them.
Searching and clearance are often key components of the trade mark lifecycle and forms a significant part of the due diligence you will do as a CITMA Paralegal.
Register now to discover:
When a search is necessary
What and where to search
How to search, particularly under budget constraints in a post-pandemic world
Searching strategies
Different types of search
The scope of searching
Meet your speaker: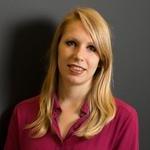 Amelia is a Chartered Trade Mark Attorney for Keltie LLP and assists with the protection, enforcement and management of IP portfolios.
She collates and analyses trade mark searches, case law and other evidence for use in infringement cases and trade mark oppositions.
For six months, Amelia participated in a two day per week secondment to the patent and designs department at Jaguar Land Rover. She was involved with developing a new design protection strategy, ordering priority documents, filing design applications and general design administration.
Programme:
12pm: Login available
12.30pm: Presentation
1.15pm: Q&A
1.30pm: End
Cost
Member £0 (VAT exempt)
Standard £30 (VAT exempt)
To note
Payment online via debit or credit card only; proforma invoices are not available.
Full terms and conditions apply.
Closing date: 9am, Wednesday 24th February 2021.