Gain top tips and tricks for how to submit filings at the USPTO in our final Paralegal webinar of the year.
Declaration of use filings at the USPTO is a key process in a paralegal's workload.
In this webinar, Sahil Malhotra will explore the importance of U.S. filing requirements, including timely filings, pertinent information, and the proper specimen requirement.
We will go on to highlight further post-registration filings, including section 15 Claim of Incontestability, and explore the significance of an applicant to file both the declaration of use and claim of incontestability together.
You will leave with a clear understanding of the best practice around declarations of use and filings at the USPTO.
This webinar supports skill set 8: trade marks – filing and formalities of the Paralegal competency framework.
Learning outcomes:
Learn the importance of post-registration filings to maintain a trade mark registration.
Understand the role of class-specific specimen requirements.
Ensure you're up to date on all U.S. declaration of use matters.
Meet your speaker: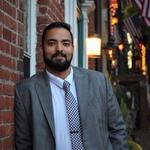 Sahil Malhotra is the Principal Attorney at Drishti Law in Chicago, offering services in intellectual property strategy and trade mark matters for SMEs and startups. The firm's name, 'Drishti,' translates to 'focused gaze or vision' in Sanskrit, encapsulating its mission to identify, protect, and enforce each client's unique vision. A member of the Illinois and District of Columbia Bars, Sahil brings a blend of experience and curiosity in business development, trademark prosecution & enforcement, TTAB matters, trade dress protection, and domain name infringement.
He is currently chairing the Chicago Bar Association's Young Lawyers Section Intellectual Property Committee. He is eager to share insights into the declaration of use filings at the USPTO.
Programme:
3pm: Presentation
3.45pm: Q&A
4pm: End
Cost:
Member £0 (VAT exempt)
Non-member £30 (VAT exempt)
To note:
Payment online via debit or credit card only; proforma invoices are not available.
Full terms and conditions apply.
Closing date: 12pm, Tuesday 28th November.