Taking an international approach to understanding the intricacies of non-use, this webinar is a crucial session for any paralegal.
Your speaker will identify what constitutes use in a trade mark context, and how use can be proved, offering practical examples
In order to build on this, Amelia Skelding will then investigate the contexts in which a make may become vulnerable to non-use cancellation.
You will gain an appreciation of the potential consequences of a client being unable to provide sufficient evidence of use.
In order to ensure that you gain an international viewpoint on this topic, the webinar will explore the situation in particular countries where the trade mark owner is obliged to file a positive use declaration.
This webinar supports skill set 7: understand trade marks. of the Paralegal Competency Framework.
Learning Objectives:
Understand the concept of non-use, when it becomes an issue and why it is important
Knowledge on what evidence is sufficient to demonstrate use and what is not
How to assist client in obtaining evidence of use
Meet your speaker: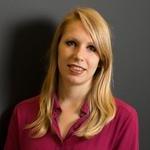 Ameilia Skelding, Keltie
Amelia joined Keltie in February 2017 and qualified as a Chartered Trade Mark Attorney in 2020. Amelia is responsible for the management of a wide range of UK, EU and International Trade Mark portfolios.
She conducts trade mark searches, advises on trade mark filing strategies and coordinates assignment projects. She has experience in brand protection covering a range of industries including fashion, oil & gas, finance, and the automotive sector.
Programme
12pm: Login available
12.30pm: Presentation
1.15pm: Q&A
1.30pm: End
Cost
Member £0 (VAT exempt)
Standard £30 (VAT exempt)
Please note
Payment online via debit or credit card only; proforma invoices are not available.
Closing date: 9am, Tuesday 18th October 2022.