A new beginning
Gain leading insight on the impact of Brexit on IP and the profession.
You will gain an in-depth understanding of the shifting scenes of trade mark law and how these changes will impact you.
We have lined up leading figures from the UK IPO, WIPO, specialist IP barristers and more.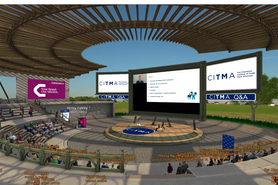 Following our successful Autumn Conference, we will be returning to the virtual world to bring us together again as a profession.
Represented by your personal avatar, you will be able to network and interact with delegates and colleagues while earning CPD.
Take the opportunity to get involved in our industry focused panel discussion about Brexit. Ask the speakers your questions to expand your knowledge of EU Case law, litigation rights and what's likely to happen next in our profession.
Over the course of two half-days we will deliver you an innovative, interactive and engaging conference, showcasing the best of our profession and giving you the information you need to be prepared for the ongoing changes to the profession. We look forward to you joining us.