Join our exploration of how to build a professional environment supportive of LGBT+ individuals in non traditional families.
With increasing representation of non traditional families, both in professional settings and in wider society, it is crucial for all firms to understand how they can better support LGBT+ employees with the challenges associated with surrogacy and adoption.
Additionally, we will explore how your firm can ensure that its parental leave policies are inclusive of non traditional families.
For LGBT+ couples without children, there can still be issues between balancing home and work identities, with many people feeling uncomfortable bringing up their partners at work or bringing them to work events.
Our panel will identify ways in which firms can ensure that all employees, particularly those in same sex relationships, feel happy to be open about their identity and families at work.
Learning outcomes
How your firm can better support LGBT+ employees in facing challenges around surrogacy, maternal/paternal leave and what policies they can put in place to make their workplace more inclusive.
What are the unique challenges that are faced by LGBT+ employees in a workplace if they are in a non-traditional family or thinking about starting one
How firms can educate their workforce on different types of families at work to promote more inclusive views of family.
Meet your speakers
Triona Desmond, Pinsent Mason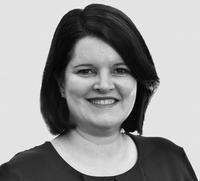 Triona is an active member of the CITMA Council and is also on a number of committees. These include the Women in IP and IP Out communities of IP Inclusive. She is also a Stonewall Educational Role Model.
Rob Davey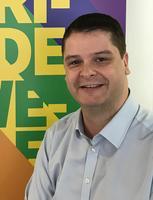 Rob was VP of Strategy at Clarivate's Intellectual Property Group until September 2021.
He was named on the Pride Power List published by the Guardian in both 2020 and 2021.
He has also received nominations for European Diversity Awards in 2016 and 2018.
As a thought leader on LGBT+ inclusion in the workplace Rob has spoken for Stonewall, EY, Thomson Reuters, Bi Pride UK and IP Inclusive/IP Out.
Anne Wagner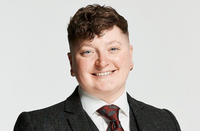 Anne joined Abel + Imray in 2018.. Prior to joining Abel + Imray Anne worked in the Arts and Entertainment Sector primarily as a Circus Rigger.
Her rigging experience necessitated an understanding of Construction Law and LOLER Regulations.
Anne gained court experience through her voluntary work with the Personal Support Unit at the Bristol Civil and Family Justice Centre.