Understand court proceedings and increase your chances of being on the winning side.
Whether you are a trainee, a paralegal or a Chartered Trade Mark Attorney, having a full understanding of the court system is important.
Bringing or defending intellectual property infringement claims is a serious matter. Claimants bring proceedings to protect key revenue drivers. Defendants do not choose to be sued and often can face unmeritorious claims.
Whichever side you are on, proceedings can be complex and costly. However, many parties do not avail themselves of the tools of the court to improve their position or worse still make a rod for their own back through their conduct of proceedings.
Andy Lee will consider a number of procedural and practice points aimed at improving the conduct of litigation and your chance of winning.
Learning outcomes:
Understand how proceedings progress in IPEC and the High Court, the main differences and advantages/disadvantages of both
Find out how to litigate efficiently depending on which side you represent
Discover new tactics to put your client in the best possible position
Understand the problems with disclosure and witness evidence
Get tips for getting the judge on your side
Meet your speaker: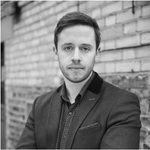 Andy Lee is a Partner at Brandsmiths. He has a particular specialism in trade mark, passing off and copyright matters and also in defamation, harassment and privacy issues.
Andy was listed as the "Up and Coming" Partner for Intellectual Property in London in the Chambers & Partners 2020 Guide. The entry states: Andrew Lee has an impressive client following among fashion brands, retailer and consumer good manufacturers, and advises them on complex and often multi-jurisdictional trade mark and design infringement actions.
Programme:
2.30pm: Login available
3pm: Presentation and Q&A
4pm: End
Cost:
Member - £0 (VAT exempt)
Non-member £40 (VAT exempt)
To note:
Payment online via debit or credit card only; proforma invoices are not available.
Full terms and conditions apply.
Booking closes: 10am on 30th June 2020