Increase your understanding and show support for disability equality within the profession.

You will hear real life stories from Chartered Trade Mark Attorneys and solicitors. They will help you understand how to support those with disabilities and create a more inclusive and accessible workplace.
Our panel will draw on expertise and lived experience to challenge perceptions, discuss what positive changes could be made by your organisation to improve disability inclusion, and explore what barriers exist to gaining employment and career progression and how to mitigate these.
Disability History Month is an annual event focusing on the history of the struggle for equality and human rights for disabled people. It is a chance to raise awareness of the history of inequalities disabled people have faced, and those they still face today.
Meet your speakers
Jane Burton, The Law Society (chair)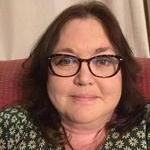 Jane is the chair of the Lawyers with Disabilities Division. She has been a member of the LDD executive since 2008, first as an honorary secretary, and then as a deputy vice-chair.
Jane is the Lawyers with Disabilities Division (LDD) representative to the Junior Lawyers Division National Committee.
Becky Campbell, Mewburn Ellis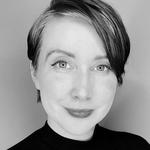 Becky is an Associate and Chartered Trade Mark Attorney at Mewburn Ellis. Before joining the IP profession, Becky lived and worked in Japan for three years, where she learned conversational Japanese. She has degrees in law, management and international relations.
Becky is passionate about equality, diversity and inclusion and sits on the committee of IP Ability, IP Inclusive's group for disabled people, carers and their allies. She is also a member of IP Inclusive's Advisory Board. Becky's invisible disabilities include hypothyroidism, which she manages with medication, and back conditions. She was late-diagnosed as neurodivergent when she was 34.
Besides trade marks, Becky's interests include studying Japanese, creative writing, gin and her two mini lop rabbits.
Carolyn Pepper, Reed Smith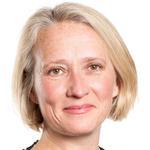 Carolyn Pepper is a partner at Reed Smith specialising in intellectual property law and disputes in the Entertainment and Media industry. She is a passionate advocate for diversity, equity and inclusion in all its forms but has a particular interest in disability. Carolyn was the co-founder of Reed Smith's award winning LEADRS group for people with disabilities which will celebrate its 10th anniversary next year. She is the immediate past Chair of the Law Society's Intellectual Property Law Committee and a committee member of IP Ability.
Megan Rannard, Marks & Clerk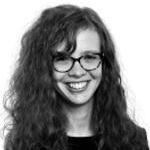 Megan is an Associate and Chartered Trade Mark Attorney at Marks & Clerk – she joined the IP profession in 2017 having completed a Law degree at the University of Kent.

Megan is committed to raising awareness, and promoting inclusion and equality for disabled professionals in particular based on her personal experiences with an invisible disability (Ehlers-Danlos Syndrome). She is a member of the newly formed IP Inclusive Advisory Board and the committee for IP Ability (the IP Inclusive community for disabled people, their carers and allies).
Programme:
12.00pm: Login available
12.30pm: Presentation
1.30pm: Close
Closing date: 9am, Thursday 24th November 2021.