Gain insight into how artificial intelligence (AI) works and the impact it could have on you.
Learn from AI expert Matthew Lingard, about the rapidly growing area of AI and what it means for you.
This practical introduction will give you insight into how the technology of AI works and how it is being used in professional services.
Matthew Lingard will also discuss the effect it is having on all IP professionals and share his practical tips for working with AI in the IP profession.
Don't miss the opportunity to understand AI technology and its impact on the future.
Meet your speaker: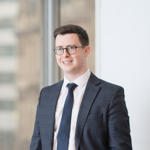 Matthew Lingard is a Senior Associate in the intellectual property team at Walker Morris.
Matthew holds a Masters Degree in Cyberlaw from the University of Leeds. This degree focuses on how the law interacts with emerging technology with a particular emphasis on software and AI.
Programme:
12pm - Login available
12:30pm - Presentation
1:15pm - Q&A
1:30pm - End
Learning outcomes:
To provide a beginners guide to what AI is.
To consider why AI is considered useful.
To provide practical advice on how AI is and will be used by IP professionals.
Cost:
Member £0 (VAT exempt)
Non-member £40 (VAT exempt)
To note:
Payment online via debit or credit card only; proforma invoices are not available.
Full terms and conditions apply.
Closing date: 9am, 18th August 2020.