Join Charlotte Wilding and Joanna Conway from Kemp Little, as they provide insight into how to practically manage IP risks in digital content.
IP risks in digital advertising, particularly in social media campaigns, is an evolving area.
Marketing is under pressure to use innovative digital content (memes, Gifs, stickers, hashtags, digital brands) and to be "part of the conversation". However, in addition to whether these innovations are protectable, the legal boundaries for infringement are still to crystallise.
Hear from technology and digital specialists, Charlotte and Joanna, on issues such as when does use of a hashtag, association with popular content/events or retweeting a Gif infringe IP rights as well as an update on recent cases and developments related to digital content.
Meet your speakers: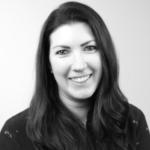 Charlotte Wilding, Kemp Little
Charlotte is the Head of Trade Marks in the IP and technology disputes team at Kemp Little.
Charlotte works with clients to help protect their brands globally. Her expertise includes conducting clearance searches, advising on filing strategies and the prosecution of trade mark and design applications through to registration.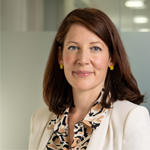 Joanna Conway, Kemp Little
Joanna is a partner at Kemp Little and specialises in IP.
An experienced litigator, she advises on trade marks, design, copyright, trade secrets and IP matters.
Joanna also advises on contractual disputes with technology or scientific focus, including relating to software and licensing and technology collaboration and service provision.
Joanna has particular expertise in brand and reputation management, combining brand and IP enforcement with defamation, advertising, privacy and related matters, including in the social media space.
Programme:
12pm: Login available
12.30pm: Presentation
1.15pm: Q&A
1.30pm: End
Learning outcomes:
Hear recent case updates and developments related to digital content
Learn how to practically manage IP risks in digital content.
Understand when the use of popular content becomes an infringement
Cost:
Member - £0 (VAT exempt)
Non-member £40 (VAT exempt)
To note:
Payment online via debit or credit card only; proforma invoices are not available.
Full terms and conditions apply.
Booking closes: 9am on 14th July 2020
Please note, this talk was originally billed as a London lecture. Due to the COVID-19, we have changed this to a webinar.
If you have booked onto the original lecture you will still need to book separately onto this webinar.
Should you require any assistance please email [email protected]