IP Support Services Specialist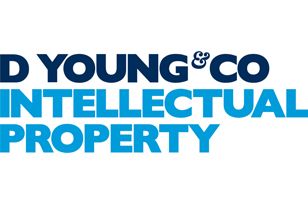 D Young & Co is a leading European intellectual property firm. Our reputation for excellence is recognised worldwide and we continue to be ranked as a top tier firm by all major UK legal directories.
Over 200 staff (including partners, fee earners, paralegals, and business support teams) work across our offices in London, Munich and Southampton. From SMEs to global businesses, our international client base is diverse and spans all industry sectors and technologies.
We are looking for candidates with previous IP experience in records, formalities or as a paralegal, looking to progress their IP career.
What you will enjoy
Actioning incoming correspondence and processing work to a high complexity level
Updating and maintaining the firms IP portfolio management system to ensure accurate records are kept for all patent and/or trade mark applications
Diarising key dates and ensuring deadlines are actioned
Producing high quality written communication, including correspondence to clients
Responding to more detailed client enquiries and mentoring others on drafting responses
Actively participating in the 'work rota' for your team and assigning work to others when required
Updating statistics on and monitoring work queues
Preparing updates for team meetings, checking anomaly reports and investigating and reporting issues arising
Checking the work of others to a high complexity and providing feedback
Assisting with identifying training needs and training and mentoring others up to a high complexity
Developing workflows, process guides and training materials
Assisting with responses to client service issues
What you will need
Extensive experience of working in an IP support function, ideally gained within an intellectual property firm
Excellent working knowledge of patent, design and/or trade mark formalities
CIPA/CITMA Administrator's certificate/s desirable
In depth understanding of IP portfolio management systems and document management systems
Demonstrable delivery and commitment to quality of service
A desire to continually seek further improvement
Good understanding of the inherent risks within the management of IP and ways to mitigate these
The ability to work in a methodical manner, ensuring that all deadlines are met
Excellent written and verbal communication skills
The ability to develop strong working relationships with colleagues and clients
A positive attitude and the ability to help, lead and motivate a team effectively to deliver a high performance / high quality service