Senior Trade Mark Attorney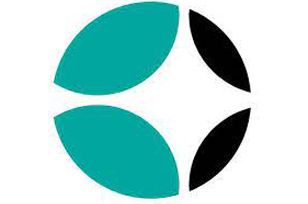 Are you looking to work in a collaborative team environment where your contribution is valued? Are you keen to develop your career within a global law firm that offers clear progression opportunities but still values its regional roots? Then this could be the role for you.
​We are looking for a Senior Trade Mark Attorney to join our highly successful Commercial, Intellectual Property & Technology team in our London office.
Our team
​With UK offices in Birmingham, Leeds, London and Manchester, we act for a broad range of UK and international companies doing business both within and outside the UK together with some public sector bodies. We are one of a handful of legal practices that offers a dedicated trade mark filing and prosecution service. As a global practice, we file and prosecute applications in our own right in the US, EU, UK, Germany, Hong Kong and Australia.
​The UK team is made up of over 30 lawyers, which gives us the ability to handle transactions of any size. However, the teams in each individual office are also small enough to ensure that you never feel like you are lost in a large and impersonal machine. Complementing our strong UK domestic practice, our global commercial, intellectual property & technology practice comprises over 120 lawyers and our expertise and experience in acting on cross-border and international transactions is the best.
Our opportunity
This challenging role is embedded in a team with a proactive approach to portfolio brand protection and maintenance, with expertise in all areas. We handle all aspects of establishment, use, prosecution, registration, maintenance and enforcement of trade marks. ​ Working with colleagues in overseas offices on client matters, this opportunity presents a great opportunity to advance your career and to develop the practice further.
You
​You will have a minimum of 5 years of experience in domestic and international trade mark matters with expert knowledge and focus on trade mark practice and procedure. ​You will also have experience of filing and prosecuting UK, WIPO and overseas national trade mark applications and registered design applications. Experience in oppositions, invalidity and revocation actions is necessary.
What you need to know
​If you are interested in finding out more about this role, please visit our website at https://www.squirepattonboggs.com/en/careers contact Jack Hugill on [email protected] in the first instance. We will be reviewing applications on an ongoing basis, so please do not delay in sending us your details!
We are an inclusive employer and aim to ensure our workforce is representative of our diverse society. We welcome applications regardless of sexual orientation, gender identity and expression, age, neuro diversity or disability status, family or parental status, race, religion or ethnicity. We will make reasonable adjustments and adaptions to our recruitment process to ensure it is inclusive for anyone who wishes to apply. We may collect relevant data for monitoring as part of our candidate registration process. We are a Stonewall Champion and a Top 75 Social Mobility Employer, you can find out more about our approach to diversity and inclusion here.