Three Board Members - two lay and one trade mark attorney
£3,920 a year for a commitment of 7 Board meetings
Intellectual Property Regulation Board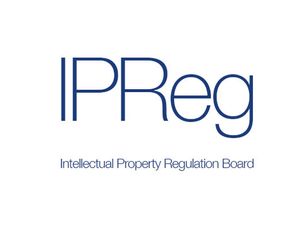 An exciting opportunity to join the organisation that regulates patent attorneys and trade mark attorneys. Board members play an important role in setting the strategic direction for the regulated intellectual property sector.
IPReg has a small executive team and so Board members are also called upon to participate in specific project activities, sit on disciplinary panels and represent the Board at external meetings or conferences.
The role
Job Title: Board Member (two lay and one trade mark attorney)
Location: UK
Term: Up to 4 years (renewable for up to 3 further years)
Remuneration and Time Commitment: £3,920 a year for a commitment of 7 Board meetings
How to Apply
If you are interested in the role and wish to apply please visit the PARN Website to download a candidate information pack and diversity monitoring form by clicking here.
PARN are acting as recruiters on behalf of IPReg so if you wish to discuss the role please telephone Robert Pitts, PARN Deputy CEO, on 07778 648 145 or e-mail [email protected]
Closing Date: Tuesday 27 April at 5pm
Interview dates are to be confirmed but these will be held virtually