CITMA award winners announced
Congratulations to the winners of the five awards we presented at our recent Christmas Lunch in London.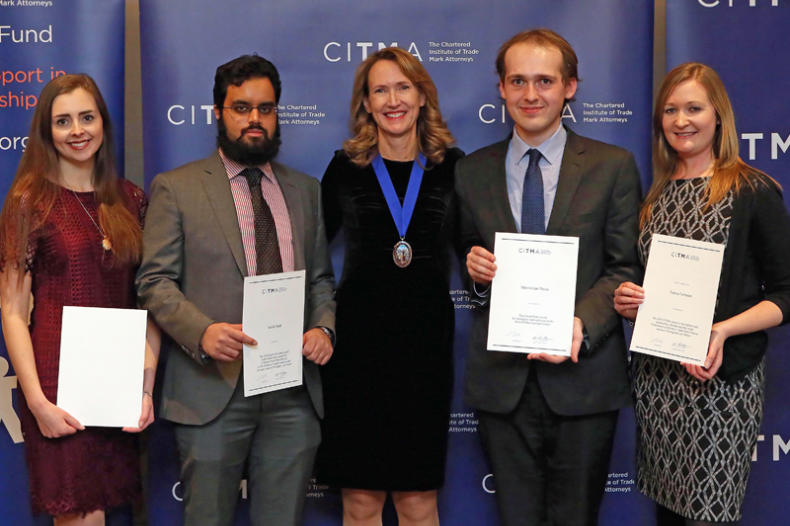 Some 600 guests watched on as CITMA Chief Executive Keven Bader announced the winners during proceedings at our Christmas Lunch at the London Hilton on Park Lane.
The awards are presented annually to high achieving students on the trade mark attorney qualification courses at Queen Mary University of London, Bournemouth University and Nottingham Law School.
Hogarth Chambers presented an award for the highest mark achieved by a Chartered Trade Mark Attorney on the Intellectual Property Litigation and Advocacy course at Nottingham Law School.
Rob Davy from Compumark was on stage to present the person with the highest mark achieved on the 2018 CITMA Paralegal Course with an award and a special prize.
The winners
The CITMA awards for the highest mark achieved by a Student member on:
Trade Mark Law and Practice Postgraduate Certificate at Queen Mary University of London
Alexandra Nott - Dehns
Postgraduate Certificate in IP at Bournemouth University
Neil Ritchie - Hanna IP
Professional Certificate in Trade Mark Practice course at Nottingham Law School
Joanna Furmston - Dehns
The Hogarth Chambers Award for the highest mark achieved by a Chartered Trade Mark Attorney on the Intellectual Property Litigation and Advocacy course at Nottingham Law School
Kashif Syed - Beck Greener
The CompuMark Award for the highest mark achieved on the 2018 CITMA Paralegal Course
Maximilian Theiss - Wynne-Jones IP