Discover the role of a Chartered Trade Mark Attorney
You could be checking intellectual property on a superstar's tattoos one day, and pursuing criminal counterfeiters the next – the role of a Chartered Trade Mark Attorney is varied and fascinating.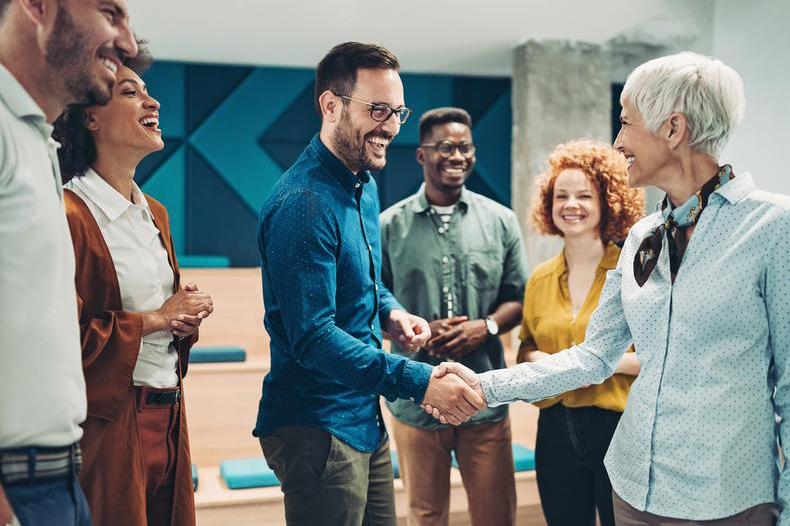 So, what is a Chartered Trade Mark Attorney, how do you become one, and what does the work typically entail?
What is a Chartered Trade Mark Attorney?
Chartered Trade Mark Attorneys are regulated persons in the legal profession who are authorised to conduct certain reserved legal activities in relation to the implementation of the Trade Marks Act 1994.
These include 'any act in connection with the registration of a trade mark, or any procedure relating to a registered trade mark'.
Behind this rather formal definition lies a diverse role in a fascinating industry where you will be helping businesses to identify, exploit and protect their intellectual property and grow their brand.
From fashion to food, entertainment to environmental innovation, and sport to science, businesses and individuals in every industry rely on IP rights and protections to innovate successfully.
Qualifying as a Chartered Trade Mark Attorney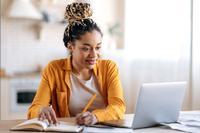 You don't need a law degree to become a trade mark attorney. You typically need an undergraduate degree at 2:2 level or higher but, in certain circumstances, this is not required.
If you already have several years of relevant experience, such as working as a trade mark paralegal, you may qualify for an exemption from the degree requirement.
To qualify as a Chartered Trade Mark Attorney you must complete two IPReg-accredited post-graduate courses. The first course covers trade mark/intellectual property law and practice and is offered by three UK universities.
The second course is the Professional Certificate in Trade Mark Practice delivered by Nottingham Trent University. Read more about the details of these courses and the universities that offer them.
In addition, you will undertake two years of training in trade mark practice, supervised by a Chartered Trade Mark Attorney. Upon successful completion of these elements, you can apply to join the register of Trade Mark Attorneys.
What does a Chartered Trade Mark Attorney do?
The role of a Chartered Trade Mark Attorney is to advise businesses on the opportunities and risks relating to their intellectual property. As part of a legal firm or as an in-house practitioner, you will help the business to register and exploit their trade marks, protect them from infringement, and ensure that the risks of infringing someone else's trade marks are minimised.
In this role, you could be working with designers, marketing professionals, other legal professionals, engineers, influencers, creative teams, and senior executives. You need to be confident communicating with each group.
Effectively, everything a company does has the potential to create intellectual property – from products and services to advertising campaigns and R&D – and it is your role to work with all the key stakeholders to make sure it is protected by trade marks or other intellectual property rights as a valuable business asset.
In practice the activities undertaken by Chartered Trade Mark Attorneys break down into four main areas:
IP Creation
When companies launch new products and services it is important that these don't infringe another company's existing rights. You will work with product design teams in the early stages of development to understand what new words or devices are being introduced in the products – for example a new slogan, graphic or design element.
You'll then search databases of registered trade marks and designs in all the territories where the company plans to market the product to check that these are not already registered by third parties.
Checking this during the early stages of product design prevents having to make changes at a later date or, worse, launching a product that infringes someone else's rights and consequently exposes the business to the risk of legal challenge.
IP registration and maintenance
A business may have a trade mark portfolio consisting of thousands of rights, registered in hundreds of different international jurisdictions. Applying to register these rights, then maintaining them once they have been registered, is part of the Chartered Trade Mark Attorney role.
If the business is expanding into new markets, you will need to register its primary logos and any other identifiers as trade marks in those regions. You may also need to register a local language version of the mark, potentially using non-Latin characters if the territory uses other typescripts.
When a company develops additional brand identifiers – perhaps to accompany a new collaboration or marketing campaign – you will advise the business on whether these should be registered.
If the company diversifies into new product areas, such as an apparel brand launching a beauty range, you will need to register the company's trade marks in the new classes that relate to that product area.
Right now, many companies are registering their existing marks in Class 9, which covers virtual goods, such as might be used in the metaverse. This is to ensure that third parties cannot misuse their trade marks in the virtual environment.
At every point, it is the role of a Chartered Trade Mark Attorney to understand the strategy of the business and advise whether its registered rights should be updated in order to support the roll out of that strategy.
Trade mark rights must be renewed after a certain period. Ensuring that the renewal process is timely and efficient is another core activity that ensures rights stay protected.
IP enforcement
Once you have registered the company's trade mark rights it is essential to protect them. Failure to do so can weaken the company's position in the event of disputes.
There are two parts to IP enforcement. The first is administrative enforcement. This entails monitoring trade mark registers (internationally if you work on behalf of a global brand) and identifying when a third party applies to register a mark that you believe might infringe your existing marks, or is similar to the extent that a consumer might be confused about the origin of the goods or services. You then undertake the process of filing opposition and/or cancellation actions against those applications.
Sometimes, a brand that applies to register a trade mark that is confusingly similar to your own will have already commercialised their business; they may have physical shops or an online presence bearing the mark in question.
In this case, even if their trade mark application fails, they will still be operating a business that infringes on your intellectual property.
You will then pursue a civil enforcement case under the right of litigation. This is important to prevent your marks becoming meaningless (known as dilution) and to ensure consumers are not being misled.
Related to the above is the issue of counterfeits. Making and selling counterfeit products is an offence under the Trade Mark Act 1994 and as a Chartered Trade Mark Attorney you may work with trading standards and the Police Intellectual Property Crime Unit to prosecute offenders and potentially obtain financial damages from counterfeiters who have illegally benefited from your brand's equity.
IP commercialisation
The company may wish to license other businesses to produce products bearing its brand. This entails drawing up a contract that stipulates how the company's trade marks must be used on products to ensure that there is brand consistency and they clearly indicate the origin of the product.
The same principle applies for corporate sponsorships, where the company's trade marks might appear on sports kit, for example.
Ultimately, as a Chartered Trade Mark Attorney, you will work closely with the business to understand what commercial activity it is undertaking and advise where IP and trade marks fit within that, ensuring that all the legal requirements are in place so the business can succeed.
It is a career that sits at the forefront of innovation and is highly rewarding and varied.
For more about careers in the trademark and wider intellectual property industry visit www.careersinideas.org.uk and www.ipcareers.org.uk or watch our careers webinar.