IP Inclusive appoints new leader
IP Inclusive has appointed Andrea Brewster as its first Lead Executive Officer (LEO) to manage the development of the diversity and inclusion initiative.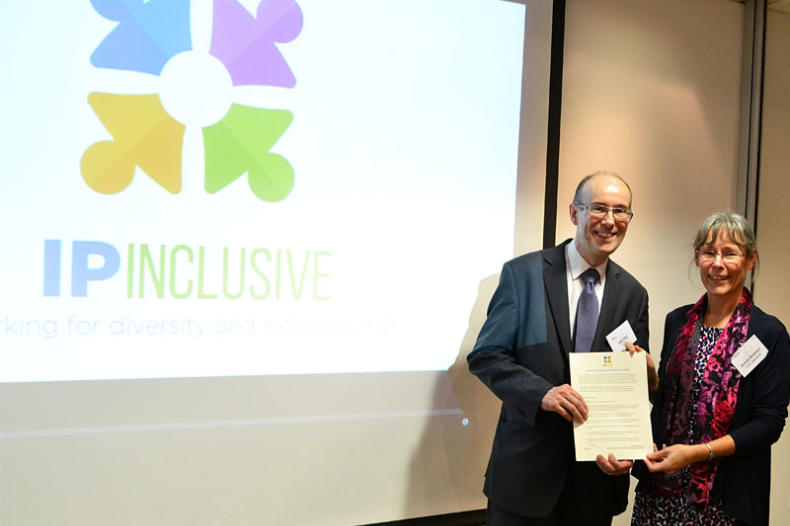 Andrea will lead IP Inclusive's day-to-day activities including co-ordinating and supporting the work of its volunteers. In addition, she will explore opportunities for future development, including potential new structures and funding mechanisms.
The IP Inclusive Management (IPIM), the governing body that oversees IP Inclusive, has made the appointment for an initial 12 month period on a paid consultancy basis.
This new role is designed to facilitate and support IP Inclusive's growth, whilst safeguarding the goodwill and confidence of its stakeholders.
A collective initiative from across the IP professions, IP Inclusive was launched in 2015. It encourages diversity and inclusion within our profession.
Andrea was instumental in the founding and subsequent development of IP Inclsuive.
The initiative has seen its influence grow as more intellectual property firms and individuals have pledged support and further specialist support groups have been set up.
Events, training, resources and support have all been put on and provided by IP Inclusive to the collective benefit of the whole profession and beyond.
Chair of IPIM and CITMA First Vice-President, Richard Goddard, said: "The creation of the Lead Executive Officer role will ensure that IP Inclusive has the leadership and support it needs to build on the great work of the last few years.
"Andrea is the natural choice for the position and I'm very pleased that she's agreed to take it on. I'm confident that IP Inclusive will continue to go from strength to strength under her leadership."
Tim Moss CBE, Chief Executive and Comptroller General of the Intellectual Property Office (IPO), said: "The IPO is delighted that Andrea will lead IP Inclusive into the next phase of action and growth. We will continue to engage with the IP Inclusive community to build and benefit from inclusion and have every confidence the initiative will go from strength to strength.
The IPIM has published the LEO's job specification and its accompanying governance memorandum.