ADR : Anyone for ENE?
Denise McFarland explains why it is time to give early neutral evaluation its due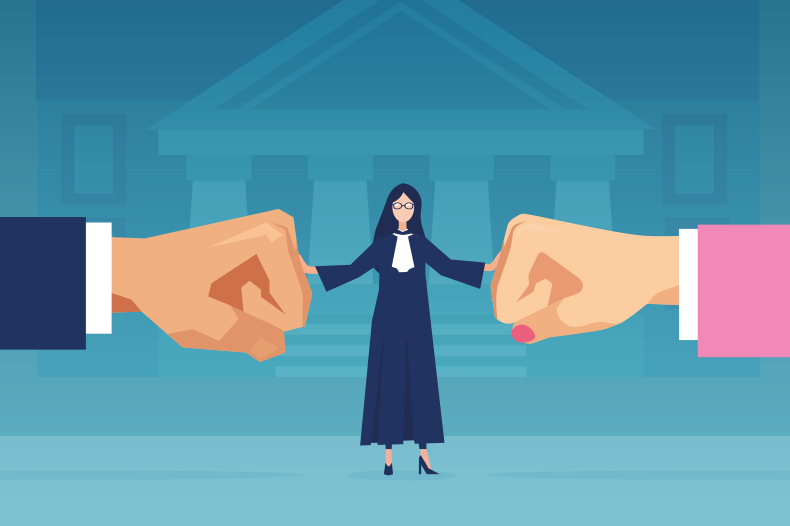 It's crucial that practitioners remain abreast of their duties and obligations to the court, as well as to their clients and other parties.
They must be alert to the need to further the overriding objective, and to engage in active case management and dispute resolution, exploring how to make the most informed decisions on behalf of clients.
In particular, the Practice Direction on Pre‑Action Conduct and Protocols provides that "Parties may negotiate to settle a dispute or may use a form of ADR", including early neutral evaluation (ENE).
However, until recently, ENE would be routinely considered as part of the case management conference (CMC) considerations only if there was general agreement and consensus from all of the parties.
Lack of consent was considered a bar to seeking an order or direction for ENE. This changed in August 2019 with the decision of the Court of Appeal (CoA) in the case of Lomax v Lomax in which the question of required consent was clarified and, in essence, set aside.
In Lomax v Lomax, the CoA reversed a High Court decision holding that the courts lacked the power to compel parties to engage in ENE.
In doing so, the CoA had to decide the effect of Rule 3.1 of the Civil Procedure Rules (CPR), which contains the court's "general powers of management". Included in a "list of powers", in subparagraph (2) at (m), is the statement that the court may: "… take any other step or make any other order for the purpose of managing the case and furthering the overriding objective, including hearing an Early Neutral Evaluation, with the aim of helping the parties settle the case …"
Crucial question
The crucial question for the CoA was essentially one of interpretation. First, does Rule 3.1(2)(m) provide that the court can only order that ENE take place if all the parties are agreed?
Or could it go further and, irrespective of the parties' wishes, order that ENE take place if justified?
Although the Lomax case related to an Inheritance Act 1975 claim and would not usually attract the interest of IP professionals, it is worth reading.
Lord Justice Moylan (giving the lead judgment on behalf of the CoA) analysed Rule 3.1(2)(m) and found that it did not contain an express requirement for the parties to consent before an ENE hearing could be ordered.
Moylan LJ also made express reference to the overriding objective and stated that a judge's power to order an ENE hearing was entirely consistent with the overriding objective.
As of the end of February 2022, under Rule 1.4(2)(e) CPR, there is a new reference made to an innovative scheme proposed by His Honour Judge Stephen Davies sitting in the Technology and Construction Court (TCC).
He sets out an ADR scheme for claims, in which he concludes as follows: "If the parties are not willing to mediate and the judge does not consider it appropriate to order mediation, then there should be an order for compulsory early neutral evaluation before another TCC Judge."
A prominent position
These cases have brought ENE into a more prominent position, making it something that should now be given proper consideration. Indeed, it is difficult to see any downside to raising it at an early stage with an opponent party.
Not least, it can provide a genuine costs protection and a tangible means of showing active application of the CPR.
Clients should also be advised that judiciary or tribunal members have the ability to encourage or even make orders for ENE even if a party (or parties) doesn't consent. Having said that, there are overriding considerations of fairness and justice.
In particular, it is doubtful that any judicial authority would impose such an order against the wishes of a party or the parties if to do so would create unfairness, prejudice or could not reasonably be said to be likely to further the overriding objective.
Early endorsement
The concept of providing a means for early assessments and evaluations is not new. At the IPEC (then the Patents County Court) His Honour Judge Birss QC (as he then was) was particularly instrumental in encouraging parties' access to "non‑binding Judicial opinions".
For example, in Weight Watchers (UK) Ltd and Others v Love Bites Ltd and Others, he gave a non‑binding opinion of the trade mark infringement case brought by Weight Watchers against Love Bites, where the dispute involved the mark WAIST WATCHERS.
At the CMC the Judge asked if the parties wanted an opinion as to the merits of the case, albeit not binding on the parties or the Court, and only if both parties agreed to it.
In his Opinion, he expressed his initial view that there was a "strong case" that the Defendants would be found to be infringing the Claimant's registered marks and that the Defendants' registered trade mark would likely be invalid.
Similarly, in Fayus Inc and Another v Flying Trade Group plc, both parties consented to ENE after the CMC, and the Judge's Opinion followed.
He believed that there was a "strong case that the Defendant's use of the Ola‑Ola mark amounts to passing off" and that as a consequence there was a "strong case that the defendant's UK registered mark is invalid".
These early evaluative processes may seem novel to English practitioners but are common in other jurisdictions – for example, in the Netherlands.
And while not appropriate for every case, this exercise of the court's CMC powers should be welcomed as a tool to promote early settlement and save costs and court resources.
With this in mind, the lack of general uptake is perhaps surprising – but may be attributable to novelty or "fear" of early scrutiny.
Of course, timing is important. For example, if merits turn on factual assessments and it's clear that crucial issues will only be determined after a full review of the facts and evidence at trial, any pronouncement made via ENE would be likely to be so hedged in by assumptions and hypotheses as to be virtually useless.
On the other hand, waiting to raise the issue of ENE can also diminish its potential utility and the benefits of potential costs savings and streamlining.
Nonetheless, ENE is important as a tool that can encourage a dose of realism on the respective merits of a case, particularly one ripe for early resolution.
Denise McFarland is a Barrister and Mediator at Three New Square IP Chambers
Back to the landing page