More hard times for Easy
Complacency may have played a part, notes Laura Robyn. O/462/19 ARNOLD CLARK EASY PAY (Invalidity), UK IPO, 19th August 2019.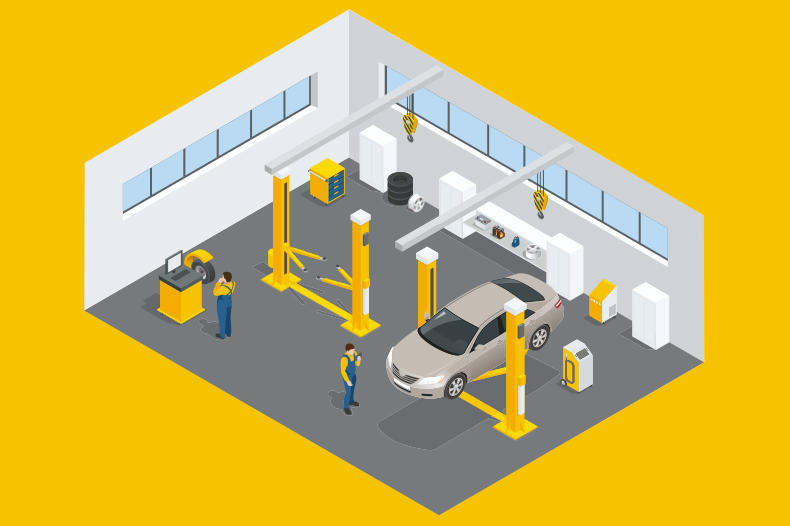 This case concerns an invalidity action based on relative grounds against a registration for ARNOLD CLARK EASY PAY in the name of Arnold Clark Automobiles Ltd.
The mark is registered in respect of a range of financial services in class 36, vehicle repair services in class 37 and vehicle safety appraisal and certification services as well as website-design services in class 42. The invalidity applicant is easyGroup Ltd, relying on its four earlier EU registrations for EASYCURRENCY, easyMoney, EASYGROUP and easyConveyance. The Applicant was put to proof of its claim of enhanced distinctiveness in respect of the earlier rights and neither party filed evidence in the proceedings.
Comparisons
The Hearing Officer (HO) swiftly dismissed the Applicant's claims that real-estate services in class 36 and travel and transport services in class 39 are similar to the range of services covered in the registration, dropping the easyMoney mark out of contention.
In comparing the marks, the HO commented that the ARNOLD CLARK element of the contested mark clearly carries more weight. Of the remaining earlier rights, EASYCURRENCY was selected as the strongest basis, so the HO assessed likelihood in respect of it. The HO reasoned that, with the inclusion of EASY as the single point of coincidence, the marks were visually and aurally dissimilar. Conceptually, both marks evoked an idea of convenient and/or straightforward payment, and the HO found the marks similar to a low to a medium degree.
Since the Applicant did not substantiate its claim of enhanced distinctiveness in evidence, the HO held EASYCURRENCY was low in distinctiveness for class 36 services, and of average distinctiveness for class 42 services.
Evidence required
Despite its submission that consumers are likely to expect a mark incorporating EASY PAY "to be part of the same stable of services" as the earlier marks, the Applicant did not claim a reputation or plead and demonstrate a family of marks exists. Citing Il Ponte, the HO recalled that even if no proof of use is required, where a family of marks is pleaded, use evidence of a sufficient number of marks needs to be filed to demonstrate a family exists for the purposes of assessing the likelihood of confusion.
The HO instantly dismissed the possibility of a direct likelihood of confusion and focused on indirect confusion. She explained that the word "easy" is low in distinctiveness and "not one which the average consumer would expect to be exclusive to one undertaking". This, combined with the low visual and aural similarity, was sufficient to offset the identical services, and no indirect likelihood of confusion was found. All grounds were dismissed and the invalidity failed.
Key points:
Where a party pleads a family of marks for the purposes of assessing the (indirect) likelihood of confusion, this needs to be supported in use evidence for a number of those marks
Companies with a considerable suite of trade marks should not grow complacent when it comes to filing evidence in contentious proceedings
Marks that are low in distinctiveness may have enforcement limitations, where enhanced distinctiveness cannot be shown
Laura Robyn is a Trainee Trade Mark Attorney at Haseltine Lake Kempner LLP
Read more case comments
Author
Trainee Trade Mark Attorney, Haseltine Lake Kempner LLP (Bristol)