Oh Deere!
A famous name benefits from a procedural oversight, says Gavin Stenton. B 3 049 324, Jian Gui Zhao v Deere & Company, EUIPO, 12th September 2019.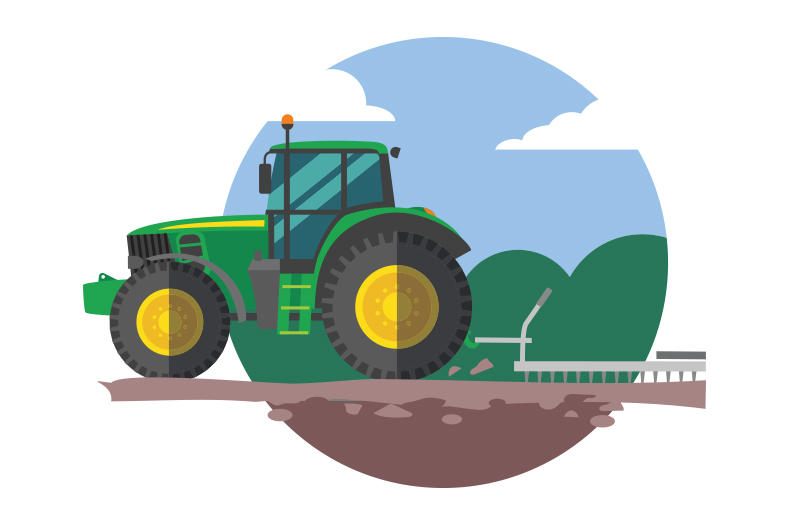 The EUIPO has determined an opposition brought by Deere & Company, manufacturer of agricultural, construction and forestry machinery (the Opponent), against an application filed by Jian Gui Zhao (the Applicant), for the mark shown below (the Application).
The Application covered various leather goods in class 18, clothing in class 25 and toys and sports equipment in class 28. The Opponent opposed all the goods on the basis of an alleged likelihood of confusion with its senior EU registration for JOHN DEERE (word mark), pursuant to Article 8(1)(b) EUTMR.
The Opponent's JOHN DEERE registration covers goods and services in 21 classes. The Applicant sought to put the Opponent to proof of use of the class 18, 25 and 28 goods relied upon. However (and potentially crucially to the ultimate outcome), the Applicant's request was held to be inadmissible as it did not take the form of an unconditional request contained in a separate document (per article 10(1) EUTMDR). Though such a request may be filed simultaneously with other submissions, it must be contained on a separate sheet – including it under a separate section or header within general submissions is insufficient.

In the absence of a need to prove use, the vast majority of the goods applied for were held to be either identical or similar to the Opponent's goods. Where the Opponent's specification used expressions like "including" and "in particular", the Office gave the preceding terms a broad interpretation and held subsequent terms to be non-exhaustive examples (in contrast to its approach to terms such as "namely", which indicate an exhaustive list).
"The case therefore hung on a comparison of the signs".
Here, the Office focused on the English-speaking public, on the basis that both signs could have conceptual meanings in English ("deere" being an alternative spelling for the word "deer"). The Office found that, due to its stylisation, the Applicant's sign might be interpreted by the relevant public as either DEERC or DEERE. As a result and given the lower degree of attention that would be paid by the relevant public to the common forename JOHN, the signs were considered to be materially similar. The Office subsequently found there to be a likelihood of confusion (including that the Applicant's mark could be construed as a sub-brand of the Opponent) and the Opposition was thus upheld for almost all the goods.
"This case is a stark reminder of the importance of fully complying with the EUIPO's procedural rules and guidelines in opposition proceedings".
Key points:
A request for proof of use in EU opposition proceedings must be made unconditionally and in a separate document to any other submissions
When preparing specifications of goods and services, carefully consider clarifying terms such as "including" and "in particular", in contrast to qualifying terms such as "namely"
Gavin Stenton is a Partner, Solicitor and Chartered Trade Mark Attorney at Penningtons Manches Cooper LLP
Read more case comments
Author
Penningtons Manches Cooper LLP