Christmas message from our President
Reflecting on the challenges and successes of 2020 and looking to the future.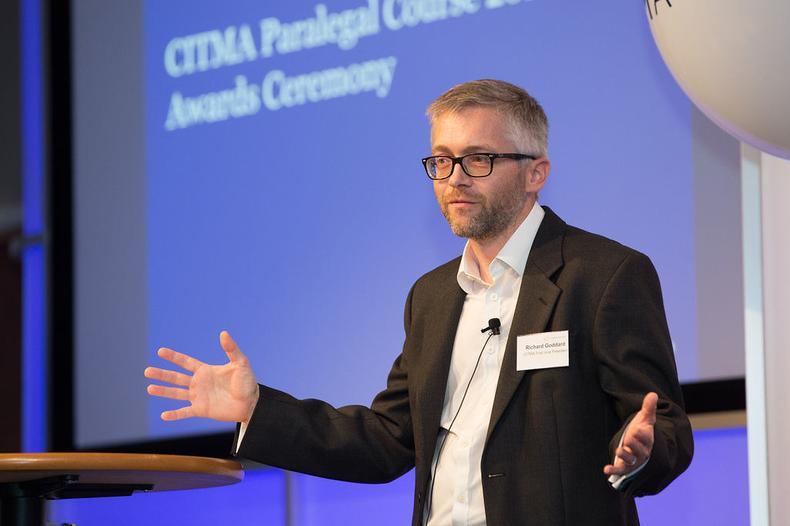 It has been an overwhelming year at times – but as we welcome in 2021 I wanted to reflect on the successes of this year and how we have come together to meet the challenges.
As we move into 2021 there will be more challenges we will face together – I want to reassure you that we will be there to support you at every stage.
I certainly didn't expect that during my first eight months as President I would not attend a physical CITMA event. Video conferencing has allowed the work of CITMA to continue, but I have missed the opportunity to connect with members face-to-face.
Despite that, I hope you have been able to benefit from our many learning and networking opportunities from your home or office. Whether that was our virtual Autumn Conference, our networking coffee mornings or our expanded webinar series.
For everyone 2020 has been a year of adapting to a new way of working. We have done all we can to ensure you are supported through this time.
Celebrating success
Securing a change of position from the UK IPO on address for service rules was undoubtedly a highlight of this year. The end of the transition period will certainly bring challenges, but this change will undoubtedly make a positive impact for the profession
One privilege of being President is handing out our awards at our Christmas Lunch to the top performing students. Sadly, as with many things, we are not able to congratulate them in person this year. However, that does not diminish their achievements. Please join me in virtually congratulating the much deserving winners of our five awards.
Supporting you
Recently we invited firms to discuss how they are adapting post-Brexit and what we can do to support their continued success.
This is just one way we will be supporting you in 2021.
We will continue to utilise our close relationships with key stakeholders like the UK IPO and WIPO to ensure you are up to date with the latest news and practice. We will also continue to act as the voice of the profession, ensuring the UK profession continues to be seen as a global IP player.
I recently chaired a Careers in Ideas Week event for aspiring trade mark practitioners, and the enthusiasm of the students reminded me how privileged we are to work in this fantastic profession. We must do all we can to ensure that it is an open and welcoming profession, in which people are able to be happy and succeed irrespective of background.
You can expect to see more initiatives from ourselves and in partnership with organisations like IP Inclusive in the coming year.
Please also take a moment to complete the IP Inclusive diversity benchmarking survey – open to all IP professionals.
As we move forward, we will be there to support you in making sure that the future is a successful one.
I hope that you all have an opportunity to rest and recharge over Christmas and the New Year. I look forward to seeing you again in 2021 – hopefully in person!
Author