Get to know our Second Vice-President and Treasurer
This week, we're delighted to shine a spotlight on our Second Vice-President and Treasurer, Kelly Saliger.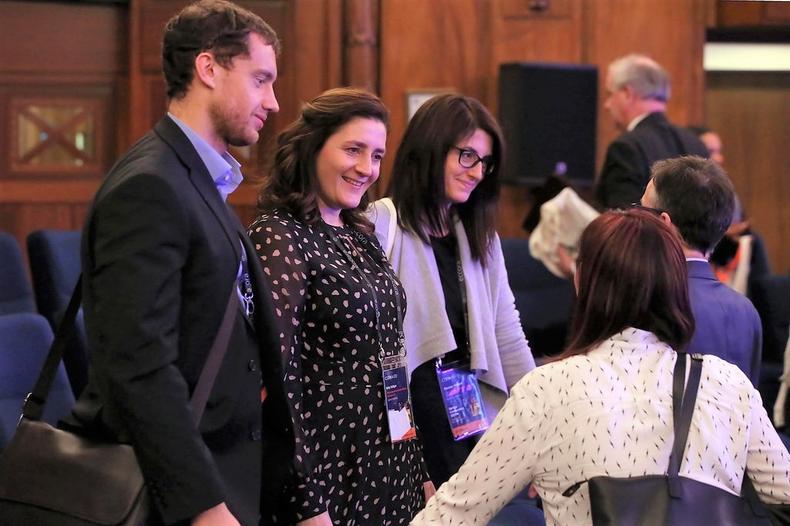 Kelly shares what excites her most about her new role, and the journey she took to get here.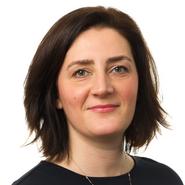 Dual qualified Chartered Trade Mark Attorney and Solicitor, Senior Associate at CMS, trainee Pilates teacher, new mum and now a member of CITMA's team of officers. How does our new Second Vice-President and Treasurer balance it all?
"I usually like to get everything done straight away, but I have learnt the art of prioritising since having a baby," Kelly tells us.
She also travels Europe representing CITMA. A happy memory is visiting Barcelona for the INTA conference.
"When INTA was in Barcelona in 2017, CITMA co-hosted a reception with the UK IPO. It was great to meet so many of the attachés, and put faces to names you are working with on a day-to-day basis."

"It's always so lovely when INTA is in Europe as so many more of your colleagues get to attend. There were also some excellent beach parties that year!"
Kelly has enjoyed being a key member of the CITMA family for many years. But how did it all begin for our newest officer?
Making an impact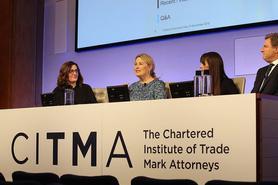 Kelly joined CITMA in 2010. As she began to understand more about our organisation and the work we do, especially at stakeholder level, she saw our "true value" and wanted to be more involved.
She started to support us behind the scenes, particularly with events.
"I always attended the London evening lectures and it seemed a natural step to see what working groups needed some help."
She tells us one of her proudest moments at CITMA was when we secured Chartered status, followed by the celebration at the College of Arms. It is an event we all remember and was coupled with an amazing sense of achievement after years of hard work.
As well as fulfilling her new officer role, Kelly also chairs our events committee and has been a part of several working groups. "I started on one of the events working groups and the rest, as they say, is history."
An exciting new chapter
Kelly's passion for CITMA has taken her from member to Second Vice-President and Treasurer in just ten years.
But what is she looking forward to most in her new role?
"Lending an ear to the membership and working on any improvements or changes they'd like to see. And working with the other lovely officers."
Of course the disruption of COVID-19 has presented new challenges to us all. Kelly tells us that supporting our members' well-being as we recover will be a top priority, as well as a focus on Brexit. She is currently busy working with our Brexit Task-Force on the strategy for parity between the UK and EU.
After many years of supporting CITMA with events, Kelly also wants to make our events programme more accessible for members.
"I'm keen to embrace all of the new technology CITMA has invested in and get our webinars available as podcasts and our lectures as downloadable content if we're able to. Basically, just make our amazing content as accessible as possible."
Kelly's top advice
We asked Kelly what she would say to somebody thinking about joining a CITMA working group or committee.
"Do it! There are such a range of working groups, it's not one size fits all. Some are to feed into strategy, others are to organise events, some deal with educational content."

"I know it can sometimes be intimidating to join new groups, especially if you are junior, but CITMA needs help from across the profession and I promise everyone is easy and fun to work with."

"CITMA can't be CITMA without volunteers and new ideas so everyone is welcome."
Kelly has been elected for a two-year term. Our big thank you to her for her time, efforts and enthusiasm. Enjoy the new role, Kelly.
To find out how you can make a bigger impact at CITMA, click here.