IP Inclusive welcomes newest community– IP Ability
The latest IP Inclusive community, IP Ability, is ready to make an impact in the IP sector.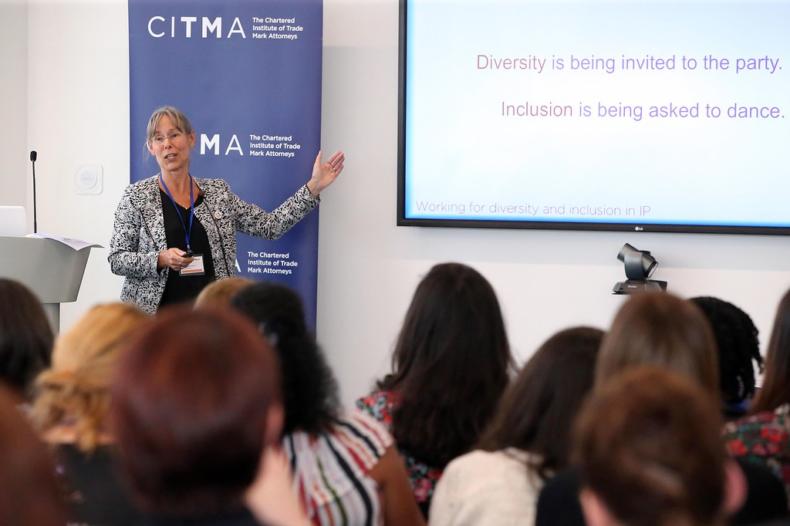 IP Ability has its eyes set to improve the support and awareness for people with disability, long term sickness and for carers throughout the IP sector
According to gov.uk there are over 11 million people in the UK with a limiting long term illness, impairment or disability.
One objective for IP Ability is to encourage and support stakeholders to make the IP profession accessible, inclusive and welcoming for disabled people and those in care-giving roles.
Although this week is the official launch of IP Ability, the community has already organised free webinars to get the conversation going.
Available webinars
The 'Enabling not disabling' webinar explores being inclusive for disabled people in the IP profession and the benefits of being inclusive. Sally Ward from PurpleSpace and Jane Burton from the Law Society's Lawyers with Disabilities discuss the value of making 'reasonable adjustments' in the workplace. Click here to watch the webinar.
The 'Colleagues on the autism spectrum' webinar discusses that it means to be on the autism spectrum and about inclusivity for colleagues who are on it. Speakers include Nikki Dowell, founder of the IPO's iThink network, Katy Samuels, Employment & Development Coordinator at Autism Spectrum Connections Cymru. Jonathan Andrews, a trainee IP solicitor from Reed Smith, also shared his personal experiences as a legal professional on the autism spectrum. Click here to watch the webinar.
Looking forward
IP Ability will support those already working within the IP profession, in all roles and stages of their career.
Whether it's mental or physical, visible or invisible, permanent or temporary, sudden onset or progressive – IP Ability will be there with a supportive and informative network.
IP Ability committee member Marianne Privett said, "We are really looking forward to making the IP profession more welcoming and supportive for people with disabilities and their carers".
The committee will also raise awareness and understanding of disability within the IP profession.
Click here to find out more information on IP Ability.