SkyKick offers little satisfaction
Significant issues remain for brand owners following an anticlimactic finale, according to our authors.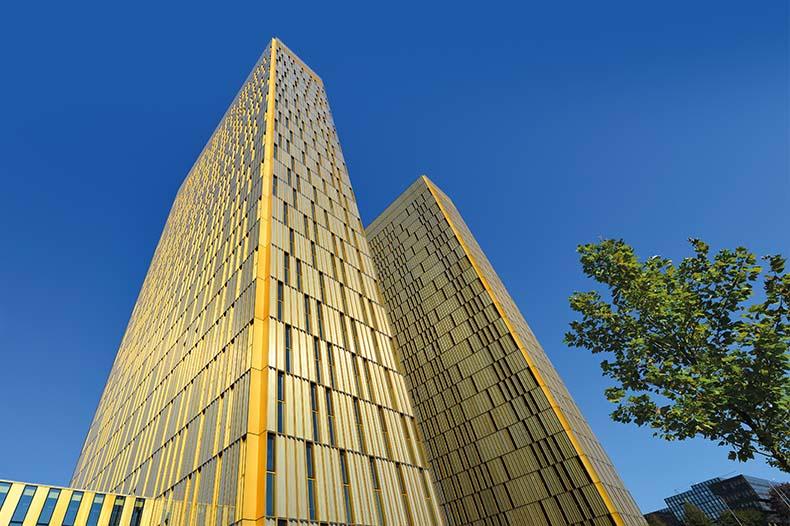 In a ruling handed down three days before the UK left the EU, the Court of Justice of the European Union (CJEU) answered the questions referred by SkyKick (C-371/18, 29th January 2020) as follows:
A registered trade mark containing terms which are not clear and precise cannot be found to be partially or wholly invalid. The Regulation provides an exhaustive list of grounds for invalidity, and there is no existing provision to justify such a finding. Further, the existing "public policy" grounds would not be extended to cover such situations. This was a departure from Advocate General Tanchev's opinion issued in October 2019. As a result of this finding, there was no need to consider whether the term "computer software" lacked sufficient clarity or precision; and
A trade mark application filed despite the applicant having no intention to use the mark for the goods and/or services covered by the registration may constitute bad faith – but only where it can be shown that the applicant deliberately intended to monopolise certain goods and services in order to undermine third-party interests. Where bad faith is shown in respect of certain goods and services, the trade mark registration could be found invalid in respect of just those goods and/or services, rather than the whole registration.
Brand owners and their advisers had predicted that the CJEU ruling would have a significant impact on our day-to-day practice. In particular, that it would:
Give teeth to the previous CJEU ruling in IP TRANSLATOR and allow third parties to expunge unclear or imprecise specification terms;
Broaden the scope of bad faith invalidity so that it might apply to wide-ranging circumstances where a lack of commercial rationale for protecting certain terms could be used to remove existing registrations or as a defence against trade mark infringement; and
Change existing filing practices, perhaps moving towards a US-style system requiring detailed specifications of goods and services, which would help to declutter the registers.
So, were any of these predictions correct? Well, the CJEU clearly stated that invalidity is not available as a means to enforce the requirements set out in IP TRANSLATOR, because a lack of clarity and precision within the specification is not a ground for invalidity in the relevant legislation. This means that clarity and precision requirements remain a registry issue upon examination of a trade mark application.
The CJEU specifically mentions revocation as the appropriate way for third parties to expunge unclear and imprecise terms from a trade mark registration. This is not particularly helpful, because it means that third parties have to wait until after the expiry of the five-year grace period before they can take action against a registration which might, in the meantime, be asserted against them. Until that time, the brand owner can maintain a monopoly over an unclear/unprecise term (such as "computer software", although the status of that particular term was not addressed by the CJEU).
By directing potential defendants to revoke unclear specifications, it seems likely that a significant number of non-use cases will be raised where the meaning of certain specification terms is questioned in conjunction with their genuine use. And in doing so, it seems that the CJEU has simply put off dealing with the problem, providing no resolution for the issue of unclear specifications within the five-year grace period. A more stringent requirement for specificity of certain terms, such as that used in US, appears to have been rejected by the CJEU.
Therefore, those of us looking to clear and protect new brands will continue to find ourselves dealing with the uncertainty caused by these poorly defined earlier rights.
Repercussions
Even though the CJEU didn't permit invalidity in these circumstances, there have been interesting repercussions at the registry level which could broaden the potential scope of this ruling.
Perhaps reflecting the view of (then) Mr Justice Arnold, who had stated in his referral to the CJEU that a trade mark for "computer software" is both "unjustified and contrary to the public interest because it confers on the proprietor a monopoly of immense breadth which cannot be justified by any legitimate commercial interest of the proprietor", both the UK and EU registries have been refusing new applications covering "computer software".
If other registries adopt a similar approach to identifying and refusing a wider range of unclear or imprecise terms, then in the longer term we should see marks with clearer specifications coming onto the registers. This would promote clarity and precision at the outset, rather than placing the onus on third parties to challenge specification terms post registration. This is a positive step for all brand owners and practitioners alike and may allow the UK IPO to examine specification terms more rigorously than the EUIPO, post-Brexit.
Bad faith in focus
The law surrounding bad faith is largely unchanged. The CJEU avoided controversy by stating that a finding of bad faith could be partial and would not necessarily lead to the invalidity of the whole registration. However, the ruling highlights the challenges in proving bad faith.
The CJEU describes the conditions under which bad faith for absence of intention to use is actionable: where a filing is made with the intention of undermining, in a manner inconsistent with honest practices, the interest of third parties, or of obtaining (without even targeting a specific third party) an exclusive right for purposes other than those falling within the functions of a trade mark.
These are narrow conditions and cannot easily be proved by the invalidity applicant. However, it does seem clear that the sharp practice known as 'evergreening' (where a proprietor files a new application every five years to circumvent the proof of use requirement or possible revocation) is likely to fall into this category, meaning that evidence of evergreening could lead to an inference of bad faith. The UK requirement to provide a declaration of intention to use upon filing an application could also lead to such an inference, but does not give rise to a ground of invalidity.
A related question of interest is what will happen if a brand proprietor seeks to rebut that inference. This issue was raised before the Board of Appeal in MONOPOLY (R1849/2017-2, 22nd July 2019), a case in which there had been an oral hearing to determine the intention of the proprietor at the time that the refilings were made. In EUIPO proceedings, might we see an increased use of oral hearings before the Cancellation Division?
Is it a win?
This CJEU ruling is seen by many as a positive outcome for brand owners. It won't require them to carry out extensive reviews of their existing portfolios or file new trade mark applications to remove imprecise or unclear terms, as had been feared. However, the difficulties raised surrounding such specification terms should be kept in mind by practitioners and brand owners looking to file future applications.
To avoid future invalidity, brand owners might refile more narrowly and in a manner that reflects the genuine use that they would be able to prove, if required. However, as the outcome of invalidity proceedings will be limited, and will only remove those goods and services where bad faith is shown in accordance with the CJEU's criteria, there is little disincentive to change filing practices significantly.
Ultimately, this anticlimactic ruling does little to resolve the increasingly cluttered register and the unclear scope of some earlier registered rights, which are significant issues still facing existing and future brand owners.
Click here to view the full CITMA Review as a PDF
More CITMA Review features:
Authors
Trade Mark Attorney, Potter Clarkson LLP