Clothing trade marks reach new peaks
In mid-2021, the plight of a small Welsh clothing company was reported on by various news outlets.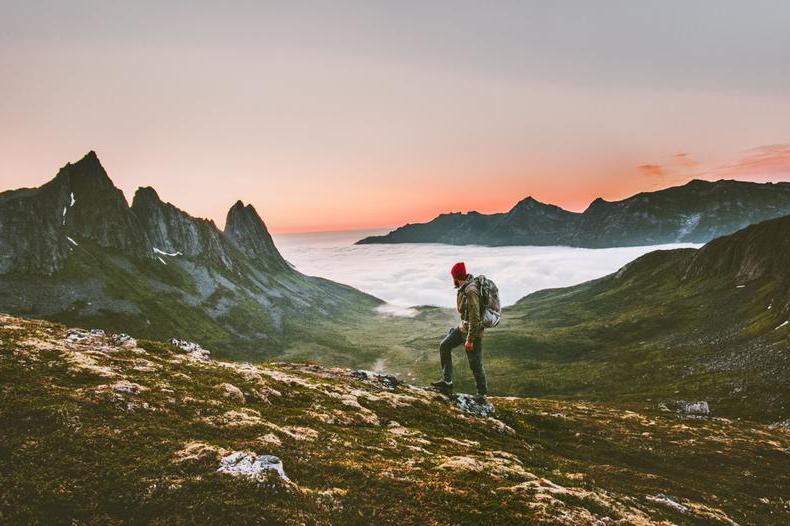 Eryri Clothing – then known as Snowdonia Eco Friendly Clothing – was been 'banned' from using the word SNOWDONIA on its clothing products by a third party, Manchester-based fashion retailer JD Williams.
This was based on JD Williams' earlier registered trade mark rights in SNOWDONIA.
With reportedly limited resources, rather than fight a legal battle with JD Williams over the use of the name SNOWDONIA, Eryri Clothing opted to rebrand to ERYRI (the Welsh name for the Snowdonia region) and filed a UK trade mark application to protect ERYRI in respect of clothing goods.
The application was however refused by the UK Intellectual Property Office (UKIPO) reportedly on the basis that many people would perceive the term to be interchangeable with the geographical area of Snowdonia.
The story was widely reported due to perceived double standards – a statement attributed to Eryri Clothing was "so an English company can trademark Snowdonia and close down a small Welsh business, but a small Welsh business can't trademark Eryri for clothing purposes only?"
At first glance, Eryri Clothing's sense of injustice is understandable.
Why Was ERYRI Refused?
We are unable to access the UKIPO file because the application was refused pre-publication, but we can reasonably assume that the registrability objections were based on the following:
Under Section 3(1)(b) of the UK Trade Marks Act 1994 ("the Act"), it is stated that trade marks which are devoid of any distinctive character shall not be registered.
Under Section 3(1)(c) of the Act it is stated that trade marks which consist exclusively of signs or indications which may serve, in trade, to designate the kind, quality, quantity, intended purpose, value, geographical origin…or other characteristics of goods or services, shall not be registered
The UKIPO Manual of Trade Mark Practice examination guide, used by UKIPO trade mark examiners, gives the following guidance on interpreting the law specifically in respect of the registration of place names:
Section 3(1)(c) objections will apply either:
Where the sign applied for designates a geographical place name which, in the minds of the relevant public, is already associated with the goods/services listed in the application;
Or:
Where there is no current association, but the name is liable to be used in the future by undertakings as an indication of the geographical origin of the goods/services concerned.
UKIPO examiners are directed to consider the degree of familiarity amongst the relevant persons with the geographical name, the characteristics of the place, and the nature of the goods or services.
An example given in the IPO Manual is: "the word 'Blackpool' used on a t-shirt, novelty hat or other souvenir/gift is likely to be perceived as a reference to geographical origin (even though the relevant consumer is unlikely to assume the product was actually manufactured in Blackpool)".
The Manual also states that "Section 3(1)(c) can equally apply to any other designation of geographical area be it inter alia a mountain, a lake… or a place of natural beauty."
Essentially, wherever it is considered that the relevant consumer will make an association between the place name and the product(s) intended for protection, objection will be likely.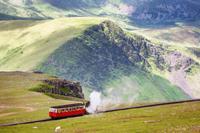 It seems feasible that t-shirts bearing ERYRI could be sold in the souvenir shop of the Snowdonia National Park Authority, and furthermore there is a possible association in the minds of consumers between ERYRI and outdoor pursuits clothing, both of which likely led to the raising of non-distinctiveness and descriptiveness objections by the UKIPO.
The public policy thinking would likely have been to ensure only marks which enable consumers to identify trade origin are registered, while also ensuring descriptive marks are free for all traders to use.
Why Was JD Williams Able to Register SNOWDONIA?
JD Williams' cease and desist letter was reportedly based on its registered rights in the word mark for SNOWDONIA. The UK Trade Mark Register shows that JD Williams owns various rights in SNOWDONIA in Class 25, with its earliest mark covering "Rubber boots" dating back to 9 April 1954, and more recent marks covering clothing, footwear and headgear more broadly.
UK00002055853 registered by JD Williams in December 1997 covers "Boots, slippers, sandals, shoes, rubber boots and wellington boots; but not including footwear for mountaineering, climbing, hiking or hill walking" in Class 25. Checking the file history, this application initially covered "footwear" in its entirety but the goods were limited at the examination stage.
Given the timing and form of limitation, it is reasonable to assume it was made in response to registrability objections from the UKIPO.
It does, therefore, seem surprising that JD Williams did not receive an objection to its later mark UK00002648742 registered in April 2013 and covering "clothing, footwear, headgear" given that SNOWDONIA is arguably far more well-known than ERYRI as the name of the mountainous region. However, the UKIPO sets out specifically that each case is assessed on its own merits and it is not bound by its previous decisions. Different examiners may apply the law and guidance slightly differently from one another, which can lead to apparently inconsistent decisions such as this.
What Options does ERYRI CLOTHING have?
It is possible to argue against objections raised by the UKIPO on 3(1)(b) and/or (c) grounds of the Act.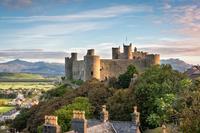 This would usually take the form of written arguments and, if unsuccessful, could be followed by a hearing.
In this case, it appears that the ERYRI application has reached a final status of 'refused', and so filing arguments is no longer an option. Eryri Clothing would need to file a new trade mark application and start the process again.
Rather than filing for a simple word mark application again, Eryri Clothing could file for a stylised version of its ERYRI mark, perhaps in combination with a distinctive device.
Such an application could be less likely to encounter the same objections.
After some years of use, and especially if Eryri Clothing enjoyed commercial success under the ERYRI mark, it could look to refile an application for the word mark and, if objections were encountered again, seek to file evidence of acquired distinctiveness through use of the mark, which can provide a way to overcome such objections at the UKIPO.
This case is a reminder of the importance of trade mark clearance searches to assess freedom to use. As part of the search, a qualified legal professional would advise on trade mark registrability prospects.
Searching should be considered an essential early stage of the new brand selection process, as a forced rebrand (and potential demand for payment of costs and damages) is likely to be far more costly than running searches at the outset.
Author
Senior Trade Mark Attorney, Burges Salmon LLP