Five reasons to register your trade mark
Add value to your business, protect against counterfeiters and ensure it is unquestionably yours to use – there are many reasons why all businesses should register their trade marks as Sarah De'Ath from HGF explains.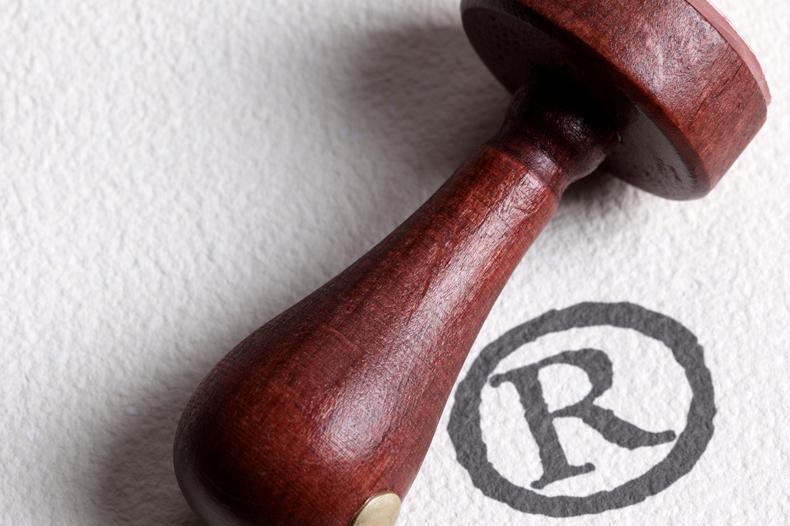 It is not compulsory to register a trade mark. If nobody ever objected you could use the mark forever. To give you legal clout and stop others from using your trade mark as easily it is important to get it registered as early as possible.
1. It is unquestionably yours
A trade mark registration gives you the exclusive right to prevent others from using your mark for the goods and services listed in your registration. Assuming you use your mark correctly and pay the renewal fees on time, this right can last indefinitely.
If somebody else applies for a mark that is confusingly similar to your own and which will be used for the same or similar goods or services, you can oppose the application based on your trade mark rights.
If the UK Intellectual Property Office (UK IPO) agrees that the mark conflicts with yours, it will refuse the application.
Sometimes it is even possible to oppose an application where the trade mark would be applied to goods or services that are different from yours.
Similarly, if you discover somebody else using a similar trade mark to yours in the marketplace, you will be able to sue for infringement based on your registered trade mark rights.
Finally, a registered trade mark acts as a deterrent to third parties.
Once your mark is registered, it will come up in any formal searches that a business may conduct to check if its preferred trade mark is free to use.
You will also be allowed to use the ® symbol next to your mark, making it clear that the mark is registered.
Most businesses want to avoid expensive disputes. Usually a business will steer clear of your registered trade mark and pick a different mark if it realises that its preferred one is unavailable.
2. The perils of passing off
If you have been using your trade mark but have not secured a registration, it may be possible to take action against someone who wants to use or register your mark without your permission.
This can be done under the common law tort of 'passing off'. However, making the case for passing off without a trade mark registration is not simple.
In one notable case involving the Jif lemon, the House of Lords decided that to succeed in a passing off claim, the claimant must be able to show that:
The goods or services provided under the trade mark have acquired goodwill or a reputation
There has been misrepresentation by the defendant to the public (either intentional or unintentional)
The claimant has suffered damage, or is likely to suffer damage from the misrepresentation
Proving each of these things can be difficult, expensive and time consuming. In the long-run, it is far simpler and cheaper to rely on the exclusive rights conferred by a trade mark registration.
While many countries, including the UK, do recognise unregistered rights in some form, not all of them do.
In such countries, no registration may mean that your rights are limited – and you may not have any at all.
3. Added value
It can be difficult to estimate how much a 'brand' is worth.
Everyone knows that big brands like Google or Apple have a high value, but how can an intangible asset such as a brand be measured?
Trade mark protection is one way in which a company can attempt to put a price on its brand.
A brand that has registered protection in a range of jurisdictions across the world will be perceived as having greater value than one without such protection.
We have already looked at the pitfalls of passing off. A brand that has enforceable registered rights will almost always be more attractive to investors than one that does not.
4. If you've got it, exploit it
A trade mark is an asset. Just like any other asset it can be exploited to increase revenue for your business.
Options include selling trade mark registrations that are no longer of commercial interest to you, collecting royalties from licensed trade marks and using your trade mark as security for a loan.
Some of these transactions may have other benefits. For instance, if you are not using your trade mark, you may be at risk of losing it.
However, proper use of the mark by a registered licensee is usually sufficient to avoid cancellation.
Once a trade mark is registered, you should record the transaction on the trade mark register.
5. Protection against counterfeiting
Counterfeit or pirated goods entering the country from outside of the European Economic Area (EEA) can be a big problem for some businesses. To help prevent this, you can record your registered trade mark with HMRC.
This means that as goods originally coming from outside the EEA cross the border into the UK, HMRC can check and detain any goods that it suspects infringe your trade mark rights.
It will then notify you and send you samples of the products if required. After that you will have a limited amount of time to consent or object to the destruction of the goods.
This is an excellent way of helping to stop counterfeit goods reaching the marketplace.
However, it is only possible to record your rights at HMRC if you have a registered trade mark. Unregistered rights cannot be recorded in this manner.
Conclusion
Consequently, while there is some protection available for unregistered trade marks, ultimately your rights are much stronger once you have registered your mark.
We always recommend using a Chartered Trade Mark Attorney to advise on registration of your trade marks – click here to find a Chartered Trade Mark Attorney near you.
Author