Leverage your brand to build a successful business
Your brand has never been a more important part of building a business in the food and drink sector - how do you leverage it to make your business a success?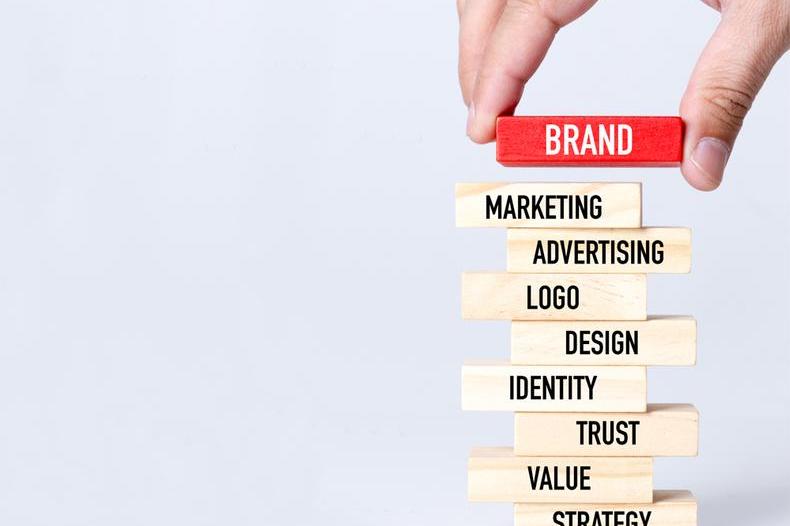 The food & drink industry is said to be worth £31bn to the UK economy, with about 96% of the businesses being SMEs (i.e. enterprises with 249 or fewer employees). It's a crowded sector and one that has taken the spotlight recently given the boom in alternative dietary choices and the demand for non/low alcoholic drinks.
Many people start a business because they want to solve a problem that they have experienced – an unusual dietary intolerance or a means of placating a fussy child.
This background forms an authentic back-story to fuel a brand but it's important to have a clear and well planned mission beyond that.
Before doing anything else, you need to know your product, your market, and your competition.
From that you can form the basis of a solid business plan which will encourage you to think about the challenges you might face, and – more importantly – how you will overcome those challenges.
One of those challenges is likely going to be your intellectual property (IP). This should be an integral part of your business plan from the very start.
It's vital to understand what IP your business is built on and how to protect it.
IP protection goes beyond your trade mark or logo, extending to the product packaging, copyright in the website content or recipes and even the shape of the product itself.
Make your IP work for you and if it's not appropriate to seek protection, know why – investors will ask.
Here we discuss some practical tips for starting and scaling your food and drink business in today's crowded and fast evolving market.
Pick the right mark at the outset
In the food and drink sector in particular, branding can be everything; it should be central to all commercial strategy.
Establishing – and adequately protecting – a strong brand early on in your business journey will help attract the investment you need to continue to scale.
The brand is the platform from which to grab investors' attention, and the thing they are going to buy into, arguably more so than the product itself.
Don't pick a brand name that just describes the product – it's very unlikely that you will be able to register and protect it.
Instead, pick a brand name that is distinctive – it's good for marketing, and easier to protect.
Conduct clearance searches early
Run your own checks of the UK trade mark register as well as internet searches early on, and then employ a professional to run more detailed checks to advise whether a mark is free to use and register.
This investment at the outset is well worth it and can save on costs later down the line by identifying and resolving issues early.
It's also recommended to have a few possible names as back-ups rather than getting wedded to a single name.
Don't assume everything is okay because you've registered a domain, social media handle, or even a company name – none of these guarantees freedom to operate, even if you get them first.
Get your applications filed
In the UK, you start building up unregistered rights as soon as your use commences but that is not the same in other territories around the world.
Many other countries do not recognise unregistered or 'use-based' rights and instead operate a 'first to file' policy.
That means, in the absence of a trade mark application or registration, it can be very difficult and perhaps impossible to act against a third party adopting a conflicting mark.
Therefore, assuming your searches are clear, get your applications filed especially if you're talking to third parties.
This proves the name is yours (disputes in collaborations are not uncommon) and avoids the risk of distributors, retailers or other business partners stealing your name.
It also gives you valuable rights early on, before you have common law rights resulting from sales.
A worst case scenario could force you to rebrand – potentially sacrificing all the recognition and goodwill you have built up.
Once the trade mark has registered you can use the ® which will serve as a deterrent to anyone thinking about adopting a similar name.
Future proof your plan and retain control
Keep revisiting your IP protection as your business plan evolves to ensure you have the relevant protections for new markets, and potential product expansion.
You want to make your IP portfolio as neat as possible by ensuring all IP rights such as trade marks, domain names, website content, designs of your product or packaging and so on are owned by your company (not individuals).
Investors or purchasers of a business will be wary if those rights are owned by an individual because nothing would stop that individual from simply walking away with those assets.
Where an investor sees risk it devalues the price of the business.
Be careful when changing logos, and watch out for other companies doing the same – registrations become cancellable over time if they're not used as registered.
Because of this, it's recommended that you keep records of how you've used and promoted your trade mark – these will be useful if you are ever challenged
Think creatively!
When it comes to brand protection, there are lots of things you can do quickly and easily to mark your territory and which act as a deterrent to third parties:
Include IP clauses in employment contracts and distribution agreements;
Statements of ownership on websites and packaging;
Make the most of using ® and TM and know what they mean.
Edward Carstairs is a Chartered Trade Mark Attorney at Gill Jennings & Every LLP
Read more food and drink insight
Author
Partner, Gill Jennings & Every LLP