What's in a witness statement?
Denise McFarland provides a survey of best practice when it comes to preparation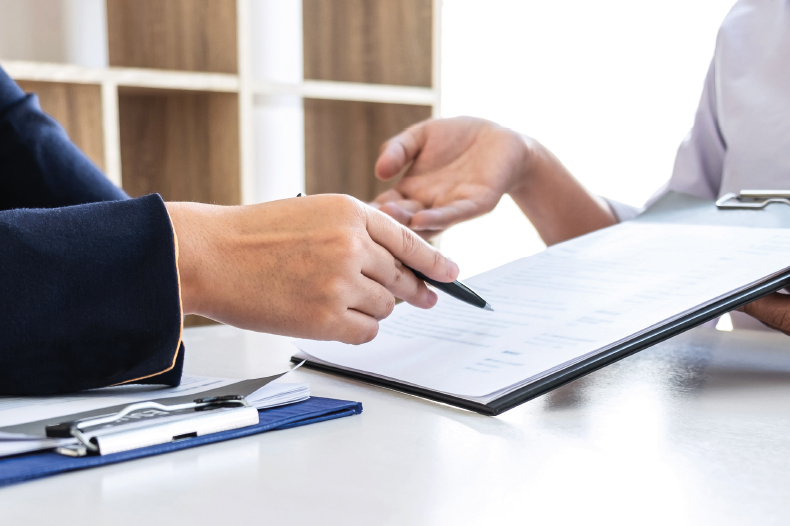 January 2021 saw the introduction of CPR Practice Direction 57AC, which applies to witness statements for trials in the Business and Property Courts (BPC) which were signed after 6th April 2021.
Although we are already more than a year beyond that date, the implications of the practice direction (PD) are, perhaps, not as widely understood as the judiciary would like.
In several recent cases, judges have stressed the importance of using the Statement of Best Practice (contained in the Appendix to the PD) as a basis on which to ensure compliance with the new PD, noting that there can be "little excuse for lack of awareness of the PD and its applications".
All practitioners, parties and those involved in the litigation process are "urged to read" the PD and the Statement.
Compliance guidance
The PD was the product of the work done by the specially convened "Witness Evidence Working Party" and is intended to improve the quality of witness statements and to reduce their associated costs.
The PD is currently limited to the BPC and witness statements for trial, but practitioners are already (and sensibly in my view) adopting this best practice for all witness statements, whether for interim hearings, oppositions or to support other applications.
Sir Michael Burton concluded that the new PD had not changed the law concerning the admissibility of evidence – see MAD Atelier International BV v Manes. ([2021] EWHC 1899 (Comm) )
However, a couple of recent cases have gone further, and are well worth review and consideration, as they provide much more detailed guidance about compliance and the effects of non‑compliance.
The first case is Mansion Place Ltd v Fox Industrial Services Ltd ([2021] EWHC 2747 (TCC) ), in which Mrs Justice O'Farrell summarised the background to the new PD and what it means in practical terms.
In so doing, she affirmed Sir Michael Burton's statement as to admissibility in MAD and expressed concern at the possibility of costly satellite litigation arising from disputes over compliance with PD 57AC.
She expressly encouraged parties to find a more efficient and cost‑effective way to deal with such disputes.
O'Farrell J also explained that the purpose of the PD was to: "eradicate the improper use of witness statements as vehicles for narrative, commentary and argument".
She stated that the Statement of Best Practice should be followed by "anyone involved in producing" witness statements, and it should be considered a "checklist" by Parties.
In relation to non‑compliant witness statements, while the Court retains its full range of sanctions, the PD particularly notes that there may be a resultant strike‑out of the whole or part of the witness statements, and/or wholesale withdrawal of permission to rely on it (or them).
If re‑drafting is required, adverse costs sanctions are an obvious likely effect. The Court may also strike out for non‑compliance a statement which is not properly endorsed with a "certificate of compliance" – a new requirement – and effectively ensuring that the Party preparing the statement and wishing to rely on it should ensure its form and content are appropriate and compliant (see PD 57AC, Para 5).
In Blue Manchester Ltd v Bug‑Alu Technic GMBH, His Honour Judge Stephen Davies, sitting as a judge of the High Court, noted that the requirements of the PD ought not to be "onerous" and that the Court should take a "realistic approach" to issues of compliance ([2021] EWHC 3095 (TCC) ).
He refused to strike out witness statements for non‑compliance with the PD, but he ordered the statements to be redrafted in a number of important respects, in order to comply with the requirements.
The judge further expressed the hope that as PD 57AC becomes more familiar and the principles become clearer, "such heavily contested, time‑consuming and expensive applications become the exception rather than the norm".
He added that "parties who indulge in unnecessary trench warfare in such cases can expect to be criticised and penalised in costs".
His judgment contains many helpful guiding points. These include a reminder that the statement must be written in the first person.
He also notes that if multiple witnesses use identical language across their respective statements, it is no excuse or justification to say that this is explicable since a single person took lead responsibility for their preparation.
He also stressed the importance of use of a witness's own wording and phrasing. And he notes that on "important disputed matters of fact, a trial witness should, if practicable:
(1) state in the witness's own words how well they recall the matters addressed; [and] (2) state whether, and if so how and when, the witness's recollection in relation to those maters has been refreshed by reference to documents, identifying those documents."
If a witness considers that it is impracticable to comply with the requirements relating to important disputed matters of fact, they must justify why that is the case.
Relevant references only
In terms of substantive content, the judge confirmed that the statement should only contain reference to documents where they are "relevant and reference is necessary", and that lawyers had to be "prised away from the comfort blanket of feeling the necessity of having a witness confirm a thread of correspondence".
Further particular points to note from the decision include the fact that the judge rejected statements that were surrogate skeletons or submissions.
He didn't accept that even where there is a witness against whom allegations are made, whether in a professional negligence action or otherwise, then that witness is, in effect, "given carte blanche to disregard PD 32 or PD 57AC by replying to the allegations in a way which includes argument, comment, opinion and/or extensive reference to, or quotation from, documents".
Parties have many available means to counter such allegations: via their pleadings, skeleton arguments, opening and closing submissions, and in some cases expert evidence or additional material derived from the documents.
In short, there is no justification for the trial witness statements to respond to the allegations other than in compliance with PD 32 and PD 57AC.
In summary, this author agrees with the judiciary that a good look at the PD is best practice. If you haven't already done so, now's the time to get reading.
Back to the landing page
Denise McFarland is a Barrister and Mediator at Three New Square IP Chambers