Rising to the challenge
Connect with the profession on a brand new virtual platform and gain exclusive insight into what lies ahead for the IP profession.
You will be able to navigate the conference floor to network with delegates and ask questions to our expert speakers as your own avatar, while you earn up to six hours' CPD during our sessions.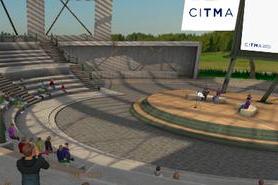 Gain exclusive insight into what lies ahead post-Brexit at the UK IPO and participate as we hear from both sides of the Sky v SkyKick debate.
Get up to speed on the latest UK and EU law and practice updates and get involved in our panel discussion on artificial intelligence and its relationship with copyright - plus much more.
Over the two half-days, we are bringing you an innovative, interactive, informative and 'never been done before by us' conference. We look forward to you joining us.
On the recommendation of our software provider, we have changed the date of our Autumn Conference to 5th and 6th November.
This is to allow them time to make an important upgrade to the software to improve the security and experience for you.
Please note
Payment online via debit or credit card only; proforma invoices are not available.
Full terms and conditions apply.
Closing date: Friday 30th October, 9am.
Join us as we reflect and prepare for the challenges of 2021.
Book now