We are pleased to announce that our annual Seminar for Litigators will take place online with six topics spread across two days.
Join us as we explore litigation in detail to equip you with the tools you need to conduct successful litigation.
Our expert speakers, including members of the independent bar and experienced litigation solicitors, will cover current topics including;
Is a trading name enough to start a claim? Pre-action disclosure and how to engage with and serve process on anonymous and indeterminate defendants.
Primary, secondary and vicarious liability for infringing acts. Who should be the parties to a claim and what factors should you consider?
Costs, summary costs and the on costs budgeting. What happens if there is a significant discrepancy between the project's costs of a claimant and a defendant?
Pleading and defending copyright claims in the courts and corresponding grounds of the challenge before the UK IPO. Titles, originality, particulars of copying, presumptions and corresponding remedies, including declaratory remedies.
Update on the disclosure pilot scheme.
How do you craft a letter of claim on threats? Latest case law, decisions and guidance on where the risks are likely to lie
More information, including our full speaker list, will be made available in the coming weeks.
Meet your speakers
Charlotte Blythe, Hogarth Chambers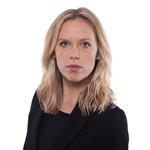 Charlotte is a specialist soft IP practitioner at Hogarth Chambers. Charlotte has a strong presence in the UK Trade Marks Registry: she had the highest number of attendances by Counsel in 2017, 2018 and 2019. Charlotte also regularly appears in IPEC, the High Court and the Court of Appeal.
Most recently Charlotte was junior counsel for the defendant in Bentley Ltd v Bentley Motors Ltd and was sole counsel for the successful respondent in Aiwa Co Ltd v Aiwa Corporation.
Charlotte also teaches Trade Mark Attorneys at Nottingham Law School.
Chris Ryan, IP Consultant Nottingham Law School at Nottingham Trent University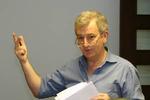 Chris offers a consultancy service targeted at Patent Attorneys and Trade Mark Attorneys who wish to exercise litigator's rights in disputes over patents, trade marks, copyright and designs.
He also offers consultancy to law firms and commercial clients on intellectual property and information technology law.
Further speakers are set to be announced shortly
The programme
The seminar will take place on 4th and 11th November between 12pm and 2:15pm.
Please check back soon for the official programme.
Cost
When you purchase a ticket, you will gain access to both afternoons of the seminar and exclusive rights to the event recording once the seminar has finished - giving you the flexibility you need to take part in our annual Seminar for Litigators.
To note
Payment online via debit or credit card only; proforma invoices are not available.
Full terms and conditions apply.
Closing date: 9am, 2nd November 2020.