Fortify your understanding of IP litigation in Scotland and how you can use the system to help your clients.
We will delve into everything you need to know to ensure that your clients can protect their rights through litigation.
This lecture will cover all of the key aspects to support your practice in this area, in particular the latest guidance on pre-action correspondence requirements and how caveats can be used tactically.
It will also explore the ins and outs of interdicts, focusing specifically on the Scottish IP Court interdicts and their territorial effects.
You will benefit from a detailed comparison of the relative benefits and challenges of litigating in England compared to Scotland, including a rundown of the timescale and costs that you may expect to encounter in Scotland.
This lecture supports Skill Set 2: IP Litigation and enforcement, of the Advanced Competency Framework.
Learning outcomes
Current thinking on pre-action correspondence requirements
Tactical use of caveats – when to use them and what to do when they are triggered
How and when can you get an interim interdict
The territorial effect of interdict orders of the Scottish IP Court
The benefits and drawbacks compared with litigating in England
Timescales and costs in the Scottish IP Court
Meet your speaker:
Colin Hulme, Burness Paull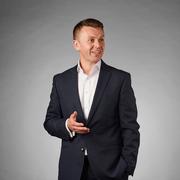 Head of IP Colin Hulme leads the firm's contentious IP & Tech practice. He is the only IP litigator in Scotland with a Band 1 ranking in Chambers UK and in the Legal 500 Hall of Fame. Colin is one of only a handful of litigators to be accredited as an IP specialist by the Law Society of Scotland. Managing IP identify him as an "IP Star" in Scotland.
Engaged in all forms of IP and IT disputes work from pharmaceutical patents to trade secrets in the Energy Sector, Colin has a market-leading brand protection practice acting for iconic brands such as Harris Tweed, Scottish FA, SRU, Highland Spring and Ron Lawson. His team is behind Sky, Phonographic Performance Limited (PPL),PRS for Music and PicRights copyright enforcement campaigns.
He is an associate member of CITMA and holds an LLM in IT and Telecommunications Law.
Programme
4.30pm - 5pm - Registration
5pm - 6pm - Lecture
6pm - Drinks reception
Cost
Member £0 (VAT exempt)
Standard £30 (VAT exempt)
To note
Payment online via debit or credit card only; proforma invoices are not available.
Closing date: 9am, Tuesday 6th September 2022.