Engage in a crucial conversation around how gender equality in our industry can be achieved and protected.
Together, we will explore;
How we can unlock opportunity and close the gap between ambition and reality.
How to be a leader who provides a springboard for others in their career, especially younger women
How to challenge behaviour in situations where women are held back or missing out on opportunities because of their gender, education, background, or other factors.
Hear about the role models and mentors three of our most recent past female CITMA presidents: Kate O'Rourke, Catherine Wolfe and Maggie Ramage, and how they see their own position as role models for others.
Our speakers will share their own advice to women who want to succeed, grow and develop in the IP profession to become future leaders.
They will explore not only how adversity can be overcome, but how that experience can be used to support others.
Full of advice for a new generation and celebration for what has already been achieved, this webinar will help you to shape your thinking on where the industry should go next
Learning outcomes
How to create opportunity for yourself in the world of IP
How to support women in challenging discriminatory behaviour
Overcoming challenges as a female business leader.
Meet your speakers
Kate O'Rourke, Mewburn Ellis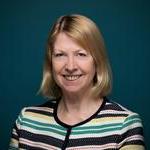 As a Solicitor and Chartered Trade Mark Attorney, Kate has over 25 years' experience in relation to trade marks and related copyright, design and internet matters and is a partner and head of trade marks at Mewburn Ellis. She is also Vice Chair of the UK IP pro bono committee.
Kate was President of CITMA from 2016-2018.
She started her career in a specialist IP firm in Sydney before relocating to the UK and becoming cross qualified as a Solicitor in England and Wales and as a Chartered Trade Mark Attorney.
Maggie Ramage, Edwin Coe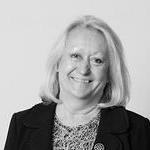 Maggie Ramage is on the Strategic Board and two other committees of ECTA, the European Trade Mark Association.
She studied trade mark law while working in patent administration, and in 1982 became head of trade marks for the Californian-based Raychem Corporation.
In 1987 she was seconded to their US Head Office, to take responsibility of trade mark affairs worldwide. In 1991 Maggie became a partner in Alexander Ramage Associates LLP, and in April 2015 joined Edwin Coe LLP as a Partner.
Catherine Wolfe, Boult Wade Tennant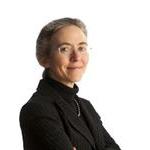 Catherine is an internationally respected figure in the IP world and has significant contacts worldwide. She has filed applications in virtually every country in the world which has a Trade Mark Register. In 2020, alongside her professional practice, she also became an Honorary Professor in the Centre for Commercial Law Studies, School of Law, Queen Mary University of London.
She also regularly attends meetings of our Council, and Executive Committee.
Cost
Member £0 (VAT exempt)
Standard £0 (VAT exempt)
To note
Payment online via debit or credit card only; proforma invoices are not available.
Closing date: 9am, Tuesday 8th March 2022.