Learn how to work with your clients to create a robust and coherent strategy for monitoring activity and taking action online.
Be proactive by creating an outstanding framework strategy to help you maximise success in takedown reports on social media outlets and other platforms.
Our experts will give an overview of an effective online brand protection strategy and discuss the practical insights on dealing with product and content platforms. This will help you tackle online infringement on social media and domain name registration disputes.
A good understanding of online brand protection and management is essential to supporting consumer-facing brands and is critical for all reporting to key business stakeholders.
Meet your speakers: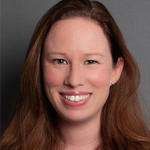 Rebecca O'Kelly-Gillard
Partner, Bird & Bird
Rebecca is focused on helping clients solve trade mark and copyright issues that have a digital or online focus.

A major part of her practice is working with companies to set up their global brand enforcement projects using technology to streamline processes for clients and make their anti-counterfeit programmes as cost-effective as possible. This includes developing strategies to help large global brands protect and enforce its rights from online infringement, taking into account the complicating risk factors regarding new generic top-level domain.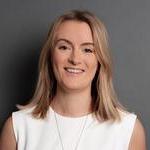 Emma Green
Associate, Bird & Bird
Before training at Bird & Bird, Emma ran a start-up business in fashion, which means she has first-hand knowledge of the commercial demands many clients face. Emma's experience allows her to provide expert legal advice which is solution led, helping clients to achieve their objectives to ensure the future success of their business.
She also helps clients formulate their international brand strategy and manage the execution of their trade mark, design and domain name filing programmes.
Programme:
2:30pm - Login available
3pm - Presentation
3:45pm - Q&A
4pm - End
Learning outcomes:
Understand the multi-faceted online environment for brands and the importance of a strategy
Successfully develop a framework strategy for your clients
Discover proactive steps you can take for effective online monitoring
Gain tips on internal investigations you can conduct that will save on legal fees
Learn how to maximise success in takedown reports on platforms and social media outlets
Find out how domain name registration disputes can be an effective tool to combat infringement
Cost:
Member £0 (VAT exempt)
Non-member £40 (VAT exempt)
To note:
Payment online via debit or credit card only; proforma invoices are not available.
Full terms and conditions apply.
Closing date: 9am, 17th September 2020.